What Happened to i.ph?
Category:
Personal
UPDATE: As of 5:00 AM today, February 22, My Ark Full of Worry-Free Thoughts version 2.0 is already up and running after more than 4 days of downtime.
===============================================================
I checked my old blog at i.ph on Wednesday morning but this sign below appears.
[ad#link_insidepost (2)]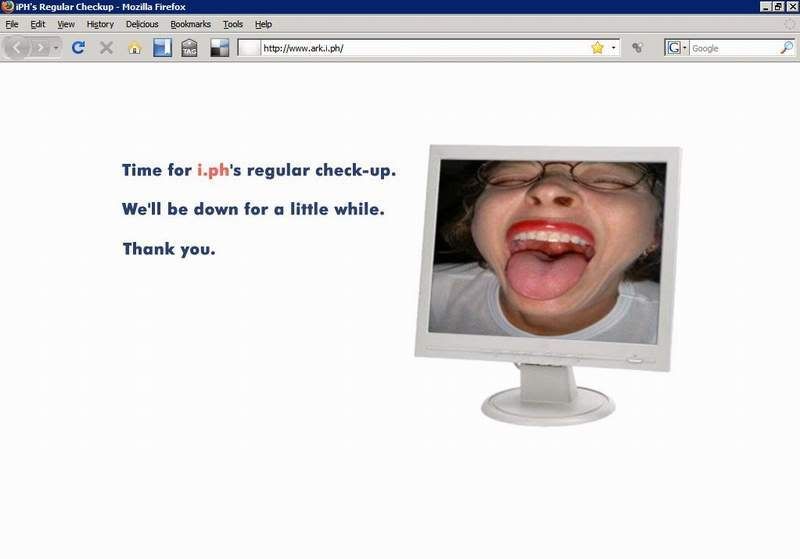 I was quite amused at the site's choice of picture to illustrate their announcement. I just shrugged it off thinking that this is just as what they exactly said, a regular checkup. When I checked it again in the evening, the site was still down! In my more than one year of blogging there, I haven't encountered this so long a downtime.
[ad#link_insidepost]
Now, two days later, that picture of a woman (which I don't really know if he is having his tongue or nose checked-up or maybe trying to lick me) is not amusing anymore. It's getting so ANNOYING!
I checked my sitemeter account and the graph below illustrates the number of visits and page views for my i.ph site the past few days.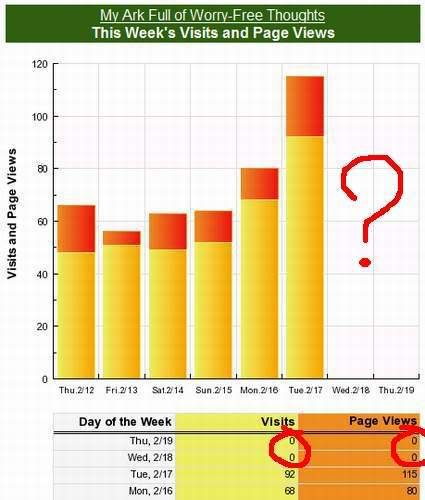 Zero.. nothing.. nil.. nought.. zip.. zilch, visits for February 18 and 19. I am disappointed because I left a blog post there telling my visitors that I have a new version of My Ark Full of Worry-Free Thoughts here. I also left a message to the chat box of those who exchanged links with me telling them to update or include this site to their links but the URL I used is the ark.i.ph one. Since the host is down, I can't direct the traffic here.
Sigh, I don't know what happened to i.ph. I hope they can resolve their problems ASAP.
If you want to receive my latest posts, please
subscribe to my full feed RSS
or have them delivered through email. Just enter your email address below and hit the Subscribe button.
5 Responses to "What Happened to i.ph?"
Leave a Reply