How to Carry Your Bookmarks Anywhere
Category:
How To
When surfing the internet, we encounter thousands of web sites. When a web site piques our interest and is worthy of revisit, we usually save its web page location or URL. It's hard to memorize thousands of web sites isn't it?
For Firefox users, we bookmark it…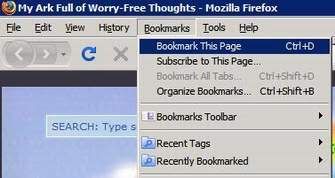 …and Internet Explorer users favorite it.
Our internet bookmarks (or favorites) are saved in our computer's hard disk and available for retrieval anytime you wanted to.
[ad#link_insidepost]
But what if you are in an internet cafe or on some other person's computer and would like to revisit that website about Hayden Kho and Katrina Halili's scandal videos but couldn't remember it? How you wish you can carry your internet bookmarks with you.
Well, of course we can. This is through the use of a bookmarking web site. One of the most popular is Delicious (formerly known as del.icio.us). It is actually called a social bookmarking service because aside from the fact that you can save your bookmarks at their server and retrieve it anytime, anywhere, you can also share them to others. Of course, you also have the option to NOT share them. Just register and try for yourself. As a Firefox user, the Delicious Bookmarks add-on is one I can't live without. You can download it here and install on your browser.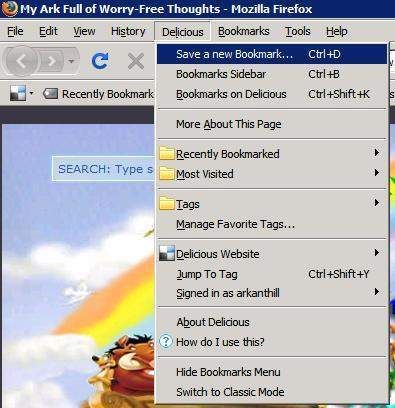 Here are my 10 latest Delicious bookmarks.
[ad#link_insidepost (2)]
Just click on my user name at the bottom of the list to see more of my bookmarks. You will not be able to see my complete list however as I have not shared and just kept private some of them. I don't want you to see Hayden Kho's scandal video vault I discovered, hehehe.. 😀
If you want to receive my latest posts, please
subscribe to my full feed RSS
or have them delivered through email. Just enter your email address below and hit the Subscribe button.
Tags: delicious, hayden kho, katrina halili, scandal
6 Responses to "How to Carry Your Bookmarks Anywhere"
Leave a Reply