This question was posed by suns.com during the 2009 NBA All-Star Weekend at Phoenix to NBA players and fans.
Even Gary Payton, Chris Webber and Ahmad Rashad had a funny argument over this.
For you guys who are in the dark as to how Shaquille O'Neal and Dwight Howard were referenced to Superman, here's a historical blow-by-blow account.
Shaquille O'Neal, who came into the league during the 1992-93 NBA season is the FIRST Superman.
He has a dominating presence in the basketball court and usually powers his way over hapless opponents for a monster jam.
Shaq actually refers to himself as Superman. Such was his passion for anything Superman that he pretty much lived the Man of Steel lifestyle.
For starters, he has a Superman tattoo…
… he also has a Superman Cadillac Escalade…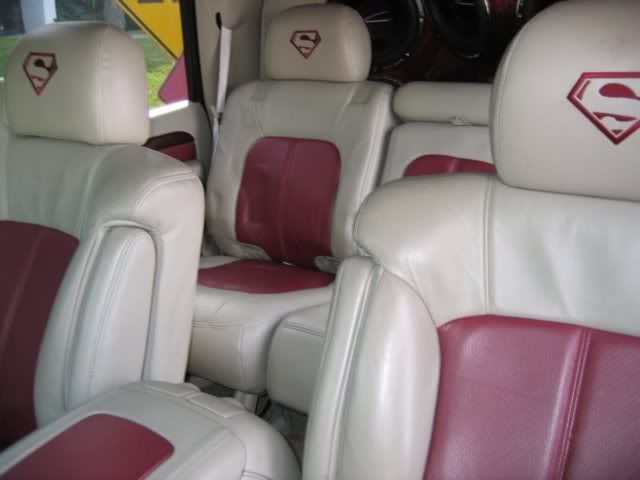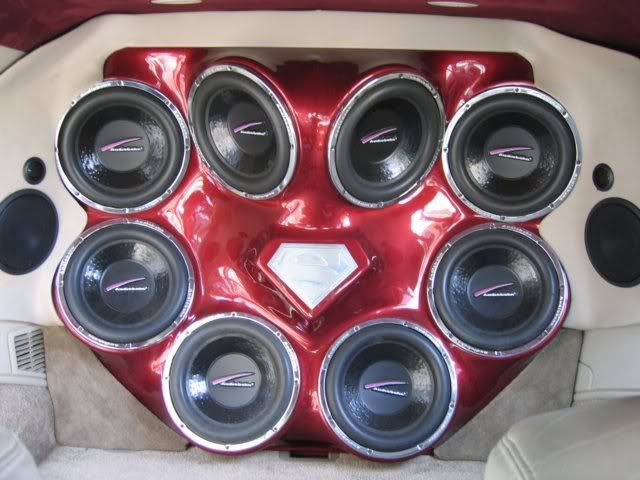 … has a house with a Superman pool and bed…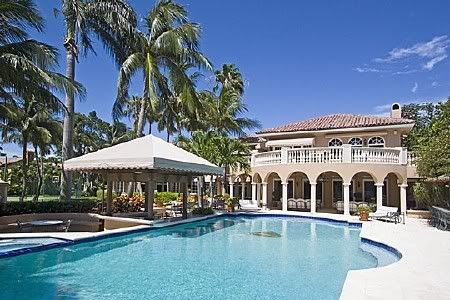 … has a Superman bus…
… has a Superman movie (he played Steel)…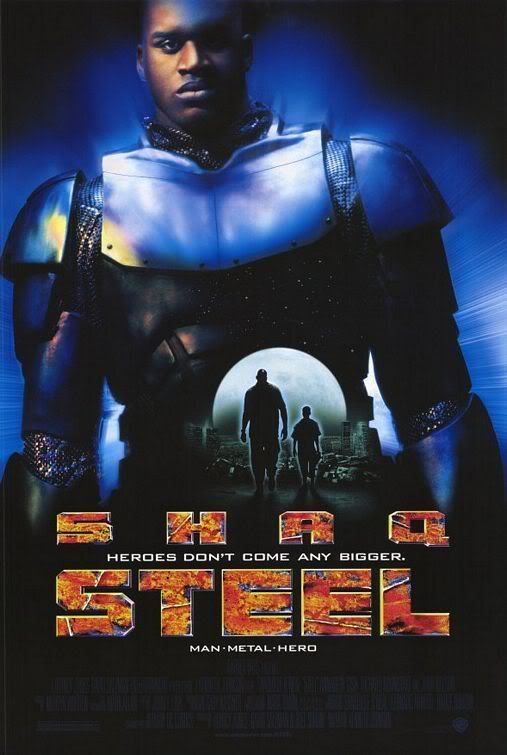 … he also dons the Superman personality whether he is off the court (with his wife Shaunie during a Superman Returns screening)…
… or on the court (during player introductions before a Phoenix Suns home game)…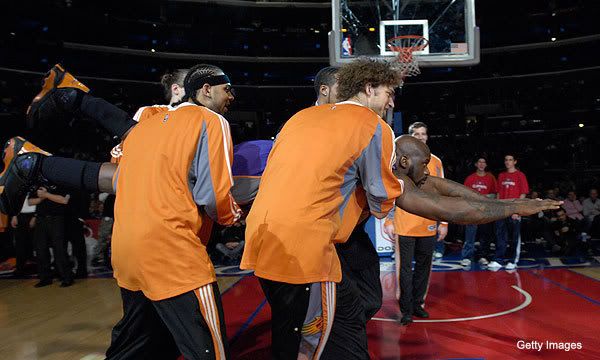 I think he also has a collection of Superman action figures and statues but couldn't find a link to it from the internet.
Dwight Howard on the other hand is the NEW Superman. He came into the league during the 2004-05 NBA season. Like Shaq, he as an imposing physical specimen who never shies from delivering thunderous dunks. In fact, he leads the NBA today in dunks. He is also on track in becoming the first player since Ben Wallace during the 2001-02 season to lead the NBA in both rebounds and blocks averages.
However, it was his winning dunk at the 2008 NBA All-Star Slam Dunk contest that first earned him the Superman moniker.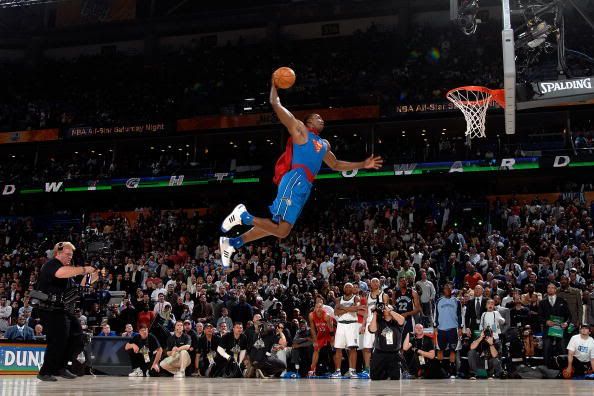 During this year's NBA All-Star Slam Dunk contest, he again took on the Superman persona when he came out of a phone booth wearing a Superman cape…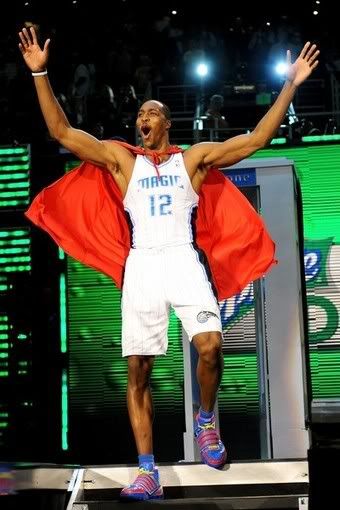 … and Superman shoes…
Unfortunately, he was beaten by Nate Robinson who brought Superman's weakness, the green kryptonite.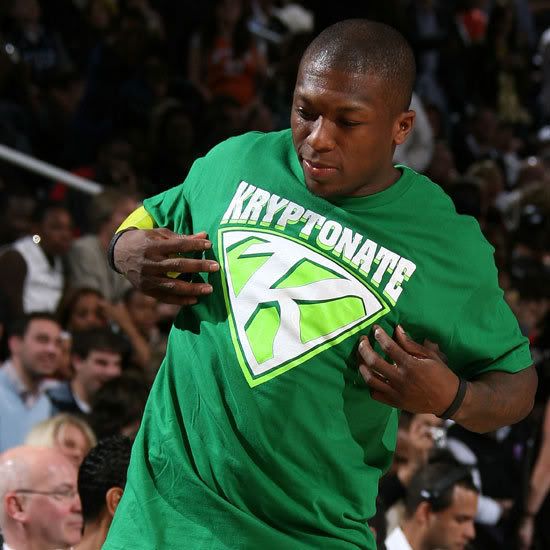 Dwight also wore a Man of Steel shoes during the All-Star game.
However, he was owned by Shaq on this play.
So, who is the REAL Superman now?
I like both players. They are both funny and likable guys and are both excellent NBA centers. In fact, for my NBA trading cards hobby, I collect them both. I even use the photoshopped image below as my signature for the trading cards online forums I am a member of.

So really, who's the REAL Superman?
Shaquille O'Neal is the PRESENT Superman. Dwight Howard for the meantime is the FUTURE Superman in-waiting. It will remain that way until Shaq decides to retire and pass the torch to Dwight.
I'll leave it at that. 😉
If you want to receive my latest posts, please
subscribe to my full feed RSS
or have them delivered through email. Just enter your email address below and hit the Subscribe button.
Tags: dunk, dwight howard, shaquille o'neal, superman
12 Responses to "Who is the Real Superman?"
Leave a Reply