Joke Time: A Tale of Two Presidents
Category:
Humor
I heard this joke from our parish priest two weeks ago during his sermon.
After Barack Obama's win at the US Presidential Elections, he immediately called Malacañang.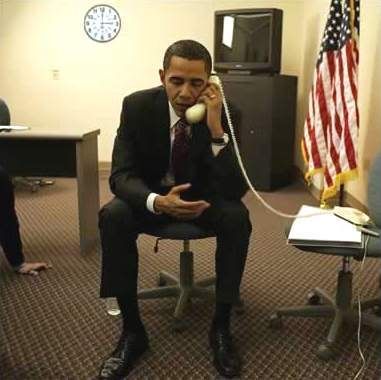 Obama: Hello, can I speak with the little lady who has captured the heart of millions?

GMA: Speaking, who's this please?

Obama: Oh Charice Pempengco! This is US President Barack Obama. Will you sing at my inauguration?

GMA: I'm sorry Mr. President. This is the President of the Republic of the Philippines, Gloria Macapagal-Arroyo.

Obama: Oops, wrong number!
Harharhar… This kind of reminded me how elusive Obama has been to GMA.
If you want to receive my latest posts, please
subscribe to my full feed RSS
or have them delivered through email. Just enter your email address below and hit the Subscribe button.
Tags: barack obama, charice pempengco, gloria macapagal-arroyo, joke
16 Responses to "Joke Time: A Tale of Two Presidents"
Leave a Reply