These cards are one of the most unique cards in the NBA trading cards hobby because they are not made of the usual cardboard. They're actually not made of glass either but of hard plastic. They are also very thick just like the Exquisites so storing them is a little harder. They are also very cool to look at because they are transparent and not easily damaged because they're not made of cardboard.
And the most important thing of all…
… the autographs are on-card! 😀
These cards were first released in 2002-03 UD Glass, followed suit by 2003-04 UD Glass and have been produced by UD Trilogy from 2004-05 to 2006-07 until the last batch was released in 2008-09 UD Radiance.
I still have only 17 cards and hope to add more to them. I only collect those players that are all-stars, superstars or that I like. A dream card from this series would be a Michael Jordan, Lebron James or Kobe Bryant. But considering the hefty price tag for them ($200-$600), I have to win the lottery first before I can acquire one. 😀
Take a look at my Auto Focus glass autographs collection. I will update this whenever I have a new one. Personally, I like most the design of the 04-05 batch.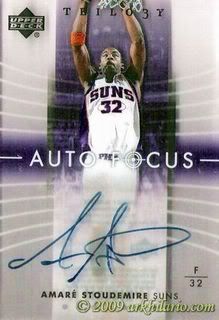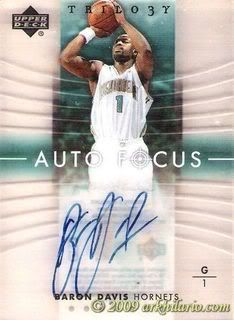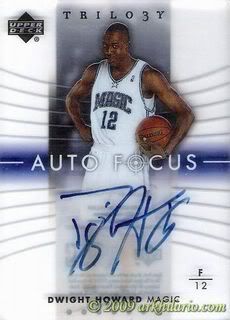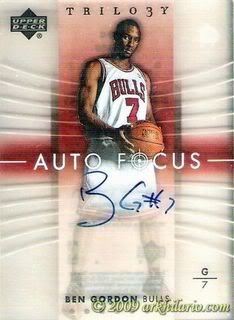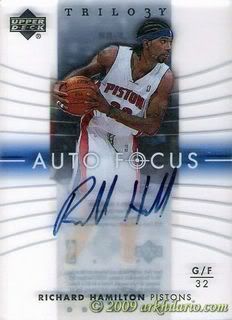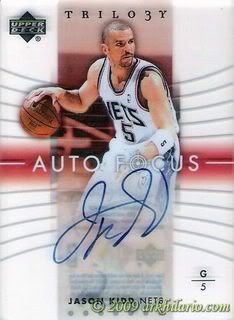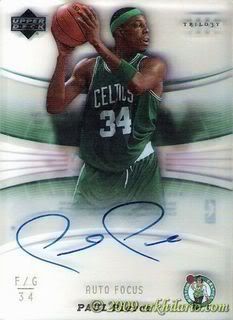 =====================================================
UPDATE July 15, 2009: Added Dwight Howard 2008-09 UD Radiance Auto Focus Dwight Howard
If you want to receive my latest posts, please
subscribe to my full feed RSS
or have them delivered through email. Just enter your email address below and hit the Subscribe button.
7 Responses to "Auto Focus Glass Autographs Collection"
Leave a Reply