In the NBA trading cards hobby, a player collection is incomplete without oddball and promo cards. These are cards not typically released mainstream by card companies. Some are produced by card companies who have no NBA license. Others are inserted into magazines. Various ones are released as promo giveaways along with  certain products like cereals, crackers and hotdogs (yes, you read that last one right). There are even which also double-up as phone cards.
I virtually collect all kinds of Shaquille O'Neal (the ORIGINAL Superman) trading cards. I have more than 1,000 DIFFERENT Shaq cards including the oddball and promo ones.  I also collect trading cards of Dwight Howard (the NEW Superman) but only his autographed ones, rookie cards and jersey/patch cards.
Most of these oddball and promo cards have no values listed at price guides like Beckett. In a way, some of these cards are rarer and harder to find than their mainstream counterparts. The action photos are also cooler. Where else can you see Shaq bringing down with him a backboard but in one? You can spot it from one of the cards pictured below.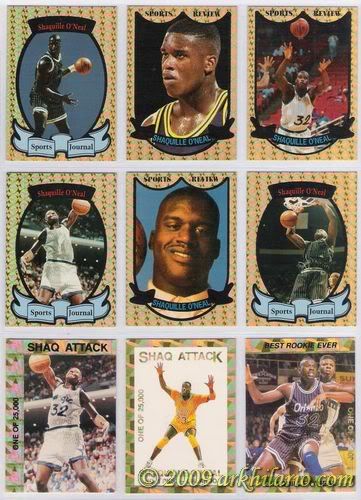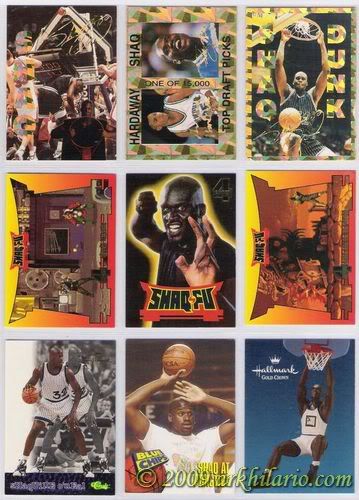 23 kt. GOLD-PLATED CARDS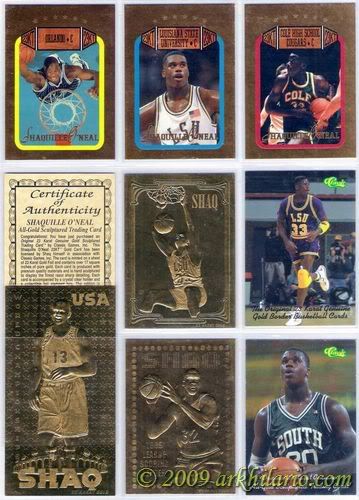 PHONE CARDS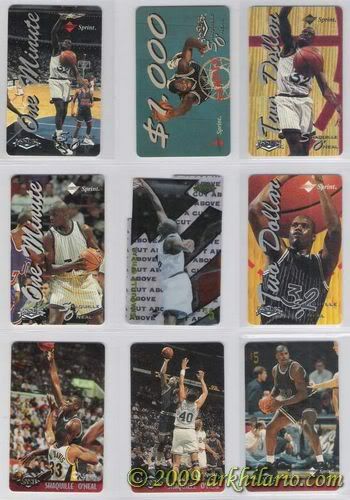 You might notice that Shaq is pictured in his Orlando Magic uniform in most of these cards. It's just that during the early 90s, there are just so many card companies flying around producing these type of cards. It is also an era where a print run of 10,000 copies of a certain card already qualifies as LIMITED.
If you want to receive my latest posts, please
subscribe to my full feed RSS
or have them delivered through email. Just enter your email address below and hit the Subscribe button.
Tags: NBA cards, shaquille o'neal, superman
22 Responses to "Shaquille O'Neal Oddball and Promo Cards"
Leave a Reply