A Different Kind of Easter Egg Hunt
Category:
Computers
I have long been fascinated with Easter eggs. No, I'm not talking about the ovoid, shiny, decorated, different-colored objects apparently hidden by the Easter Bunny for kids to hunt down during Easter Sunday morning. What I'm referring to are those hidden message, in-joke or feature in an object such as a movie, video game, or computer program. They are the "virtual" Easter eggs.
To better understand what I'm talking about, type this in the address bar of your Mozilla Firefox browser: about:mozilla. The message that appears is an Easter egg. It might differ depending on the version you are using. Mammon refers to those Internet Explorer users. Here's another one; go to Yahoo's website. Click on the dot in the exclamation point. You must have a speaker to hear the yodel.

Cool huh? Continue reading for more eggs.
Easter Eggs in Computer Software
Adobe Photoshop 7.0: Hold down Ctrl. Go to Help > About Photoshop. This alternate image appears.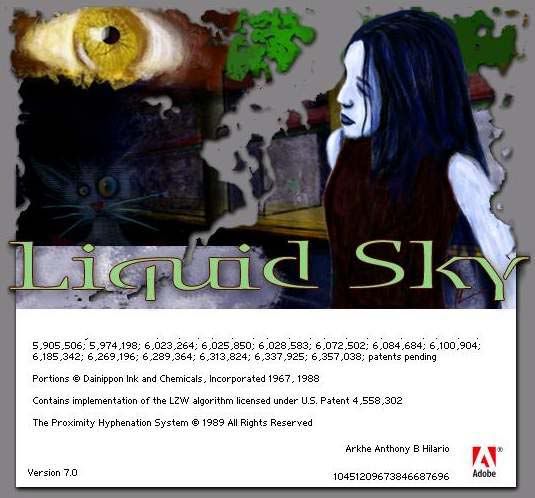 WinAmp: Choose the Modern skin. Stretch the Main Window until the beat analyzer appears. Hold down Ctrl + Alt + Shift and click the center of the beat analyzer. Play a song. Enjoy!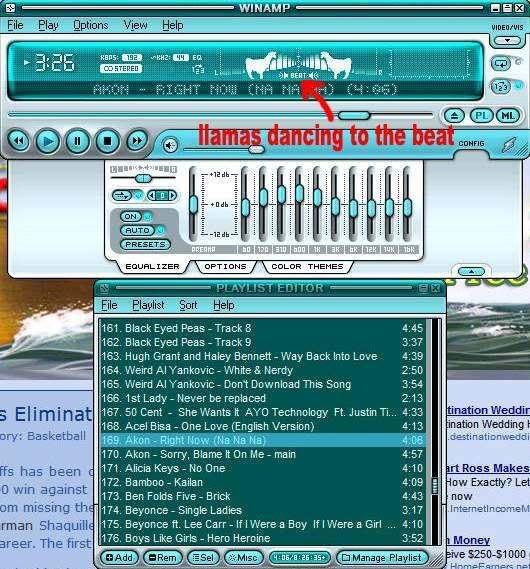 Go to Help > About Winamp. Hold down Ctrl. Double click on the llama. Now try to hold down Shift instead of Ctrl. What do you see?
Microsoft Word 2003: Open a new document. Type =rand(200,99). It's very taxing to type all of that by yourself eh? Hehe.. You can also change the mouse pointer by holding down Ctrl + Alt + + (yes, the plus button).

Easter Eggs in Movies
Fight Club: As you play the CD/DVD, an FBI message appears followed by an Attention message. No one really bothers to read them but if you do, the Warning message is freaky.
The Lion King: In the movie, when Simba is on a cliff, the dust forms the word S*X. And you thought the movie was for kids huh?
The Italian Job: You can see Spiderman twice in the movie. The first time is before the team is going to blow up a street, Spidey is seen talking to some people in the sidewalk. Then, when the bomb goes off, he is seen running with the people. Well, even superheroes can be scared sometimes. 😀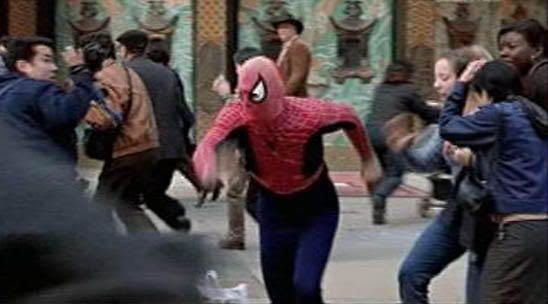 Stan Lee cameos: The creator of The X-Men and other Marvel superheroes can be seen in some of the movie renditions of his comic books. Most notable appearances were in X-Men, Spiderman, Daredevil, Hulk, Fantastic Four and Iron Man.
Easter Eggs in Video Games

WarCraft III: The game has some of the coolest Easter eggs I have ever seen in a video game. In various stages of the game, you can see a Hydralisk, a Panda and pirates. There are even two peasants named Tyler and Robert from the movie Fight Club.
If you click on the critters repeatedly, they will go "Kaboom!" like a nuclear bomb. Much cooler actually than in the original Warcraft and Starcraft.
If you click on the characters repeatedly, they get annoyed and will say funny or angry phrases.
There's also a very funny ending credits where you can see a rock concert, a football game and then marines battling some zergs and protoss.
Counter-Strike: Some of the maps have secret rooms most of which can be seen when you are dead and in spectator mode. Can you tell me what maps these images are in? (Images courtesy of CS-Nation).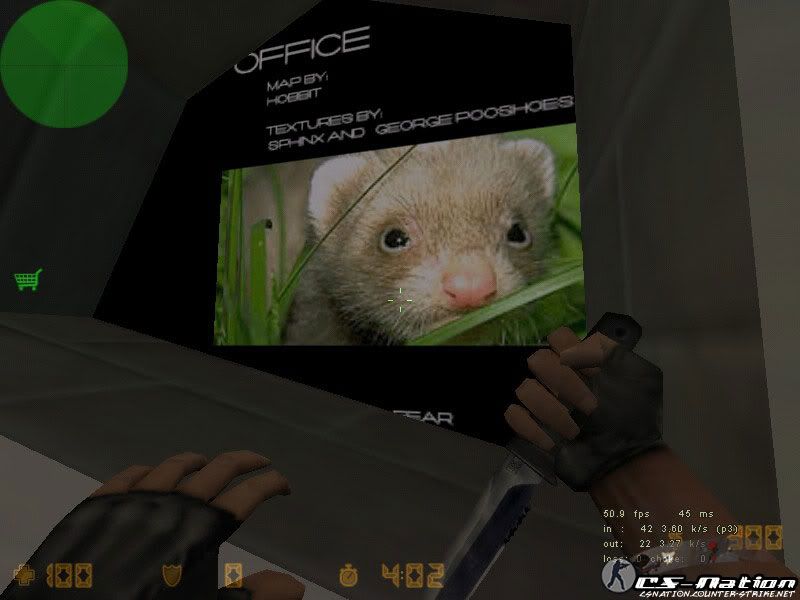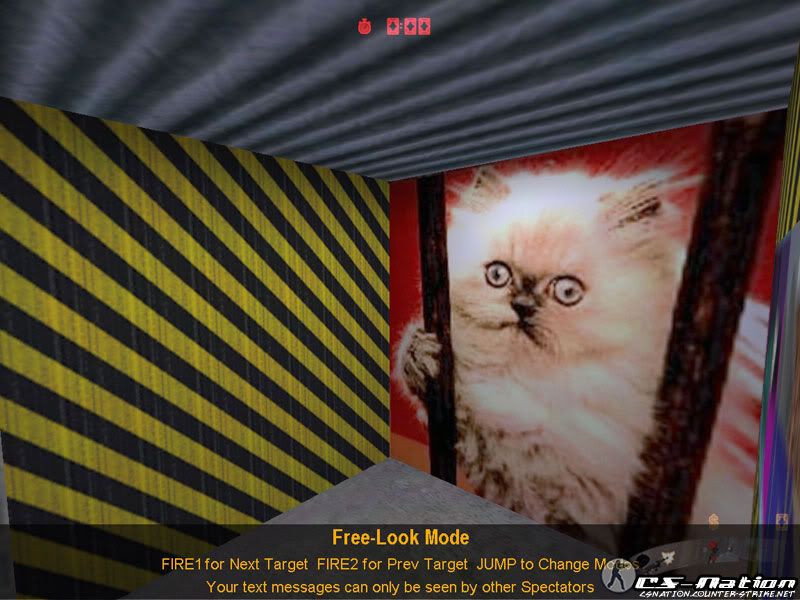 Solitaire: To win instantly, hold down Shift + Alt + 2.
Easter Eggs in Music
These type of Easter eggs usually appears as hidden or bonus tracks. Backmasking certain songs can also contain some hidden messages which sound like some demon speaking. There are also some Easter eggs hidden in album covers. I can't find one worth mentioning. Please share here if you find an interesting one.
Easter Eggs in Web Sites

Google: Try to enter these web pages to know how cool people from Google are.
www.google.com/intl/xx-bork/
www.google.com/intl/xx-elmer/
www.google.com/intl/xx-piglatin/
www.google.com/intl/xx-hacker/
www.google.com/microsoft/
www.google.com/linux/
www.google.com/unclesam/
Google also has a mirror web site, you can go there by entering the search term elgooG. That's the word Google backwards. Go to the first site that appeared.
Google even provided an Easter-themed game for us here.
There are still countless Easter eggs waiting out there for you to hunt somewhere. If you hunted one, please share them here ok?
Happy Easter Sunday everybody!
If you want to receive my latest posts, please
subscribe to my full feed RSS
or have them delivered through email. Just enter your email address below and hit the Subscribe button.
Tags: easter egg, firefox, games, google, warcraft
23 Responses to "A Different Kind of Easter Egg Hunt"
Leave a Reply