In a recent Got Milk? print advertising campaign, the mutant Wolverine (portrayed by Hugh Jackman) is featured showing off his adamantium-covered claws with a milk mustache.
[ad#link_insidepost]
Wolverine is portrayed in the comic books and movies as a chain-smoking, aggressive tough guy that's why I find the ad ironic. An advertisement for Marlboro or Budweiser fits him better. But well, that helped built up the hype for the upcoming X-Men Origins: Wolverine movie even more so it's definitely good for them.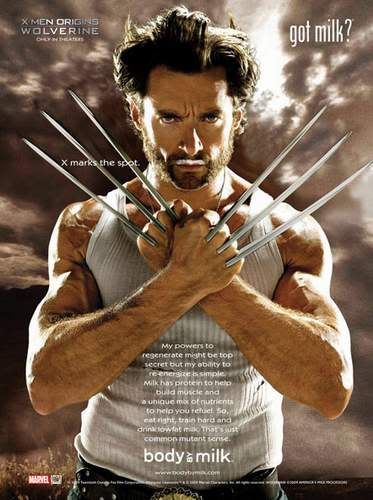 Wolverine is not the first superhero to be featured in a Got Milk? advertisement. Superman, Batman, Spiderman, Hulk and the Fantastic Four have worn a milk mustache too. Scroll down for their spots.
So, you can have bones of steel by drinking milk huh?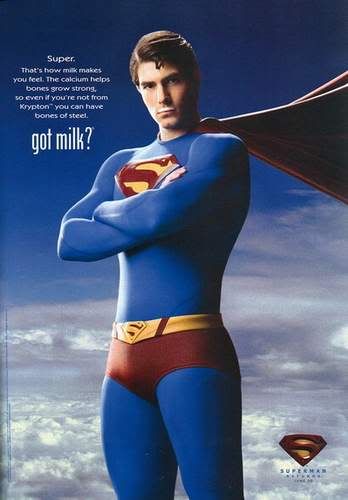 Batman drinks milk to refuel himself! How about that?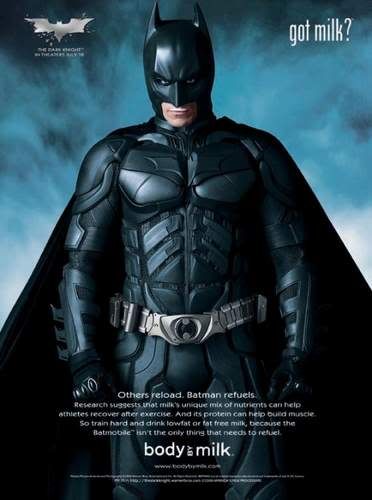 I wonder how Spiderman drinks milk upside down without spilling it?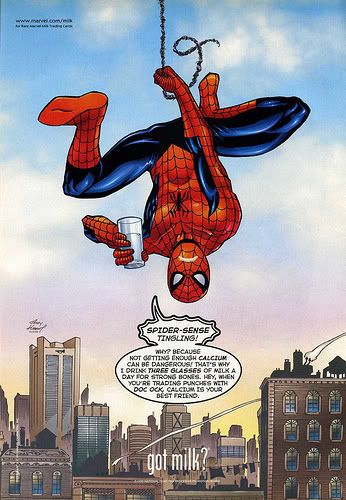 Hulk is a monster man of few words.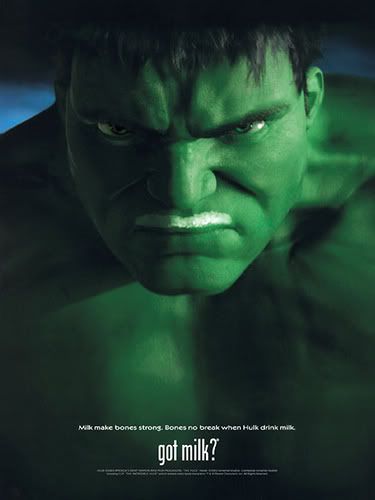 If drinking milk can make you sexy like the Invisible Girl, a hunk like the Human Torch or genius like Mr. Fantastic, people will surely drink 3 glasses of milk a day. Err, the Thing is super strong right?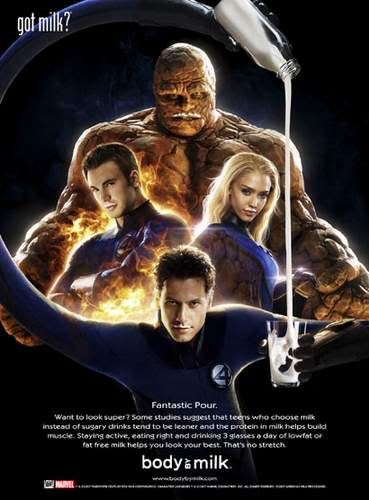 You might also want to check-out these X-Men Origins: Wolverine movie posters.
If you want to receive my latest posts, please
subscribe to my full feed RSS
or have them delivered through email. Just enter your email address below and hit the Subscribe button.
Tags: movie, posters, superhero, superman, wolverine, x-men
14 Responses to "X-Men Origins: Wolverine Got Milk? Ad"
Leave a Reply