AH1N1 (Swine Flu) Face Mask Designs
Category:
Humor
With the recent AH1N1 (swine flu) outbreak, people especially in Mexico City are wearing surgical face masks when they're in the public. But can they prevent a person from being infected with the disease?
[ad#link_insidepost]
Yes. You see, an influenza virus can be transmitted via water droplets. So when a person near you coughs or sneezes, the face mask prevents the virus from entering your system through your mouth or nose. However, when that same person touches a door knob or a coin that you might  also touch, there's a risk  of catching the virus. So, it is a must  to always wash your hands. It is also advisable to change your face mask every now and then.
Some people have actually made a fashion statement out of their face masks. Check out these AH1N1 (swine flu) face mask designs below. It reminded me of the SARS outbreak in 2003.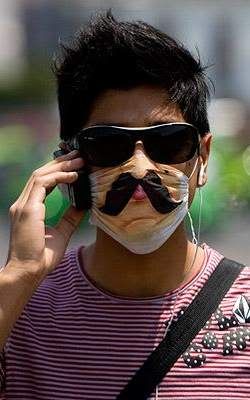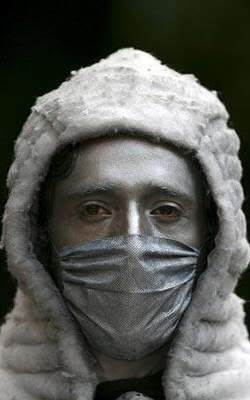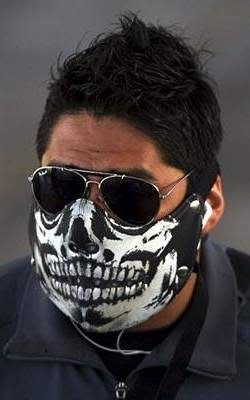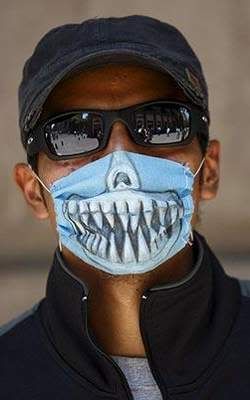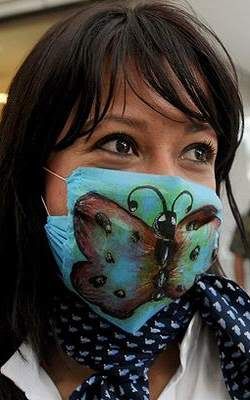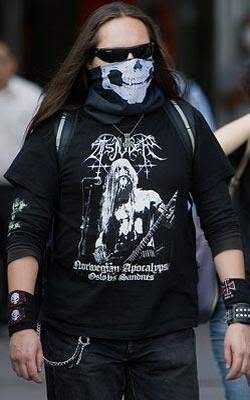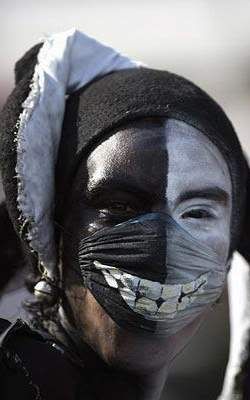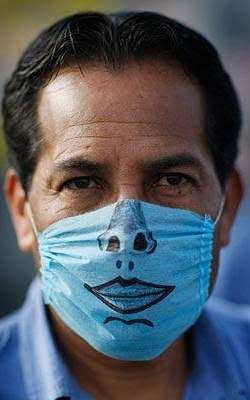 Check out also these face masks designed by Yoriko Yoshida.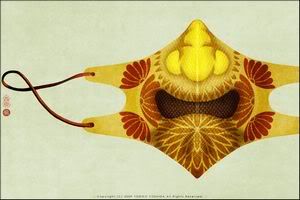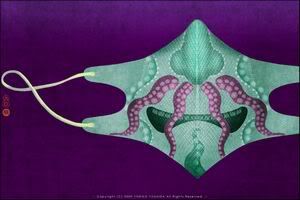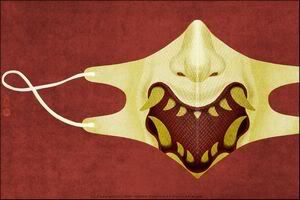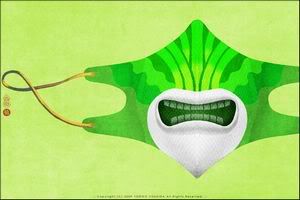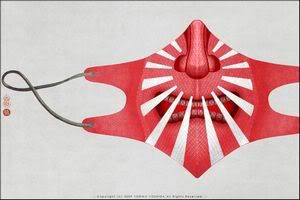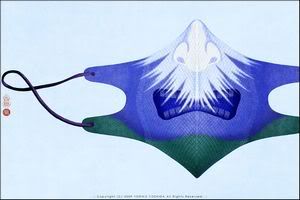 Cool right? A face mask can protect you and at the same time, can also double-up as a fashion accessory.
Read this to know what are the AH1N1 (Swine Flu) Symptoms.
If you want to receive my latest posts, please
subscribe to my full feed RSS
or have them delivered through email. Just enter your email address below and hit the Subscribe button.
8 Responses to "AH1N1 (Swine Flu) Face Mask Designs"
Leave a Reply