How to CashOut Entrecard Credits
Category:
How To
I'm not a master dropper but I always try to visit at least 100 Entrecard member sites per day and drop on their widget. I have been doing this since March.
In the process, I have accumulated more than 10,000 credits. Last April 23, I was approved in Entrecard's new Cashout program wherein you will be paid $1 for every 1,000 credits you sell. I think that's pretty low considering that you have to pay $6 in order to get 1,000 credits. But $1 is still cash so last night, I decided to give it a try and transferred 10,000 credits to my Cashout balance. After 3 hours, I got an email telling me that $10 has been deposited to my PayPal account. Here's the screen shot.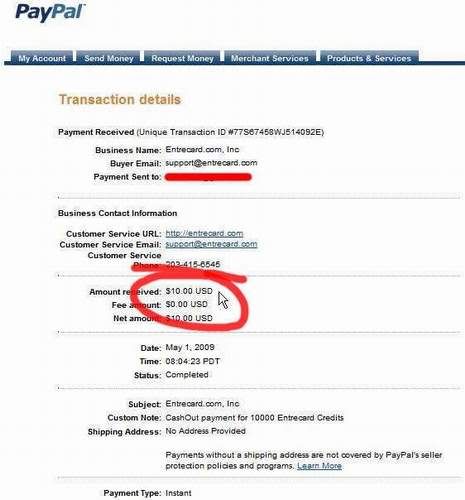 If you're like me who don't mind the 1:6 buyback ratio, you can Cashout your Entrecard credits with these steps:
In your Entrecard Dashboard, go to Your account and click on CashOut transfer.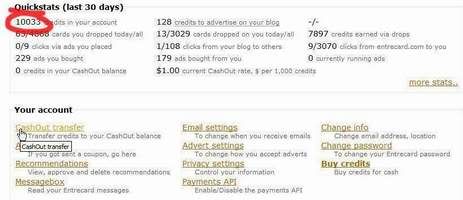 Write in the amount of credits you want to transfer and click Transfer.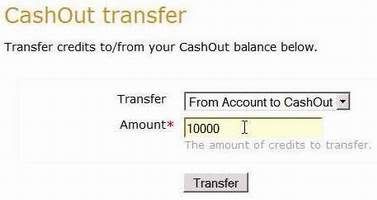 The transferred credits will reflect on your Dashboard Quickstats.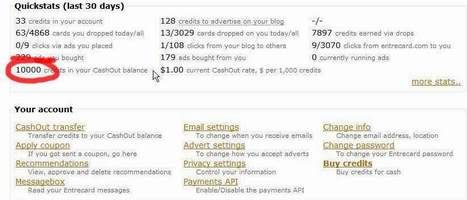 Wait for the confirmation letter from PayPal telling you of the payout. I got mine after 3 hours.
It's as simple as that. $10 might not be too big an amount but that's some additional dough I can withdraw to my bank account.
If you want to advertise here at my site, visit my Entrecard profile. I'll be needing all the credits I can have in order to Cashout again. 😉
If you want to receive my latest posts, please
subscribe to my full feed RSS
or have them delivered through email. Just enter your email address below and hit the Subscribe button.
39 Responses to "How to CashOut Entrecard Credits"
Leave a Reply