I Finally Got My Google Adsense PIN
Category:
Personal
Coming home from field work, I arrived at home yesterday with a letter from Google. It was what I've been expecting this past 2 weeks, my Google Adsense (GA) PIN (Personal Identification Number). When my GA earnings reached $10 around 3rd week of March, Google prompted me to enter where I wanted my PIN to be sent. The PIN is supposed to verify the accuracy of my contact information and to help ensure that I will receive my GA payments.
[ad#link_insidepost]
I checked the letter and found out that it was received by our local post office last April 15 (3 weeks later) but for some reasons, it was delivered to my place only last week after more than 2 weeks of gathering dust at the post office. Sigh, nothing new with our postal system really. Sooo incompetent! This is why I always use LBC or JRS when sending letters/packages locally to my friends and acquiantances.
Which reminded me of the advertisement on TV… spell REMITTANCE. Hay naku, kaya lalo'ng nagiging bobo ang mga kabataan ngayon.
Anyway, here's the letter I got.
[ad#link_insidepost (2)]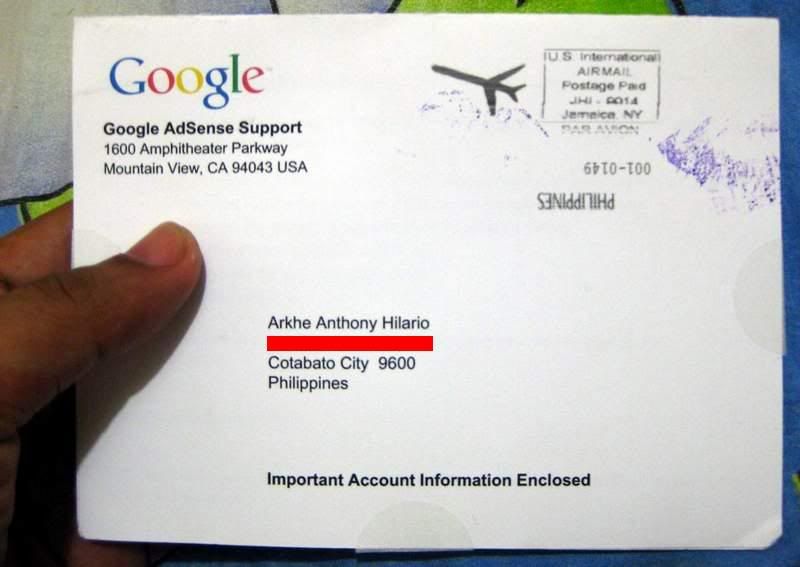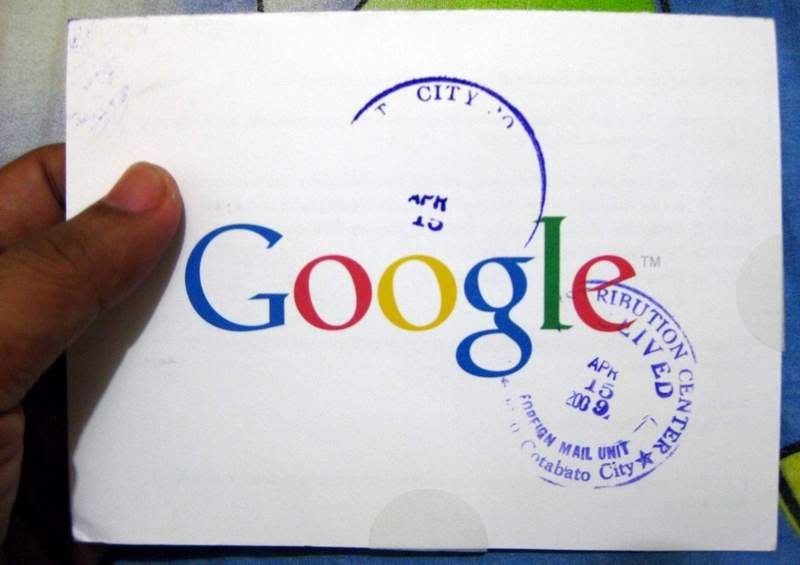 To enter your PIN, login to your Google Adsense account. Select the My Account tab > Payment History.
Click the "Please enter your PIN" link and enter your PIN.
That's it. When your account reaches $100, GA will send you your first payment.
My site was born on February 6, 2009. As of April 30 (barely 3 months later), my earnings amounted to a mere $23.39 or barely 30 cents per day. The positive thing is that for every month, my earnings surpass that of the previous month. If this trend continues, I might be able to get my first Google Adsense cheque within 10 months or less.
I know I still have a long way to go before I reach the level of the top blogs in this country wherein a $20-day is already bad day for them. But I'm learning a lot reading their sites on making money online. Who knows, Making $1000 a Day in Google Adsense might not be too far fetched after all. 😉
=======================================================
UPDATE July 6, 2009: I finally made my first $100 from Google Adsense! It took me just 5 months instead of 10 I originally expected.
If you want to receive my latest posts, please
subscribe to my full feed RSS
or have them delivered through email. Just enter your email address below and hit the Subscribe button.
29 Responses to "I Finally Got My Google Adsense PIN"
Leave a Reply