Star Trek, the nth movie installment from the seminal Star Trek franchise has overtaken X-Men Origins: Wolverine as the number one film today by raking in $72.5 million on its opening weekend. Based on the film trailers I've seen, this one looks awesome. Parang Star Wars meets Transformers ang dating sa ganda ng trailer.
But the one thing that really caught my interest is the actor playing Mr. Spock. It's Zachary Quinto! Yes, it's super villain Sylar himself from the TV series Heroes. I'm a big fan of the series and in fact have already watched all episodes except that of Season 3 Volume 4. Pag may pirated DVD na nun, bibili ako, hehehe… Anyway, he is so despicable in TV that it's refreshing to see him play a new role in the movies. It also happened that this is first movie role.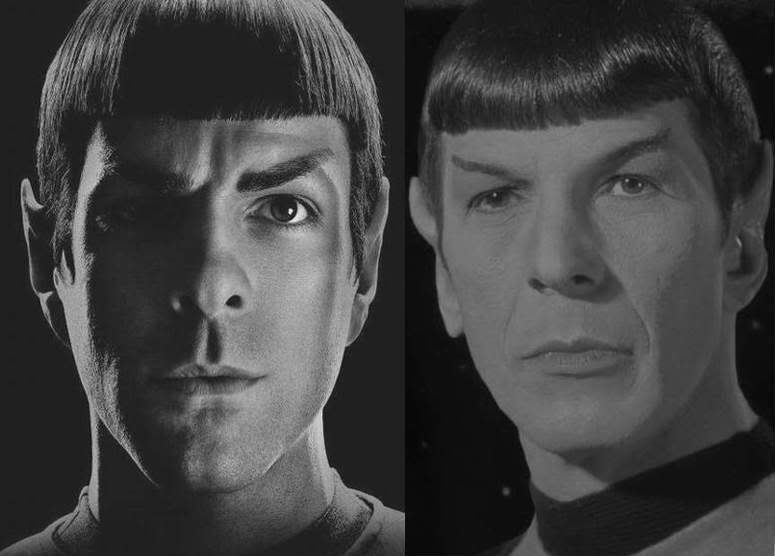 Zachary Quinto and the original actor who played Mr. Spock, Leonard Nimoy are so identical that it's difficult to identify them apart. The pointed ears, the shape of the face, the hair… everything looks just so eerily similar.  I can't think of another actor to better play the role. The casting director really made a good job on this one.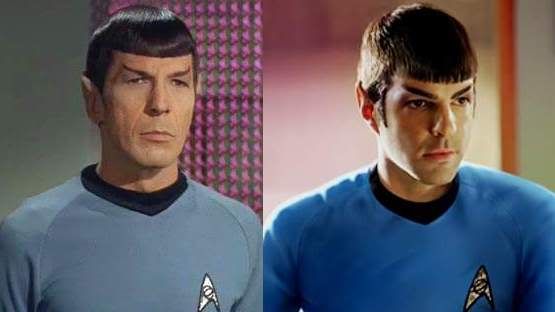 If you want to receive my latest posts, please
subscribe to my full feed RSS
or have them delivered through email. Just enter your email address below and hit the Subscribe button.
Tags: movie, star trek, wolverine, x-men
5 Responses to "Sylar is Star Trek's New Mr. Spock"
Leave a Reply