How to Disable Autoplay for Embedded Videos in WordPress' TinyMCE
Category:
How To
I made this post Pacquiao vs Hatton 2nd Round KO Video right after that boxing event. I downloaded the full video of the bout at YouTube (if you don't know how to do that, read my post about it How to Download YouTube Videos), edited it by showing only the final knockdown portion and changing the background audio to a lullaby and then uploaded it back to YouTube. But one day later, I noticed that the video when played displays the message "This video is no longer available due to a copyright claim by Home Box Office, Inc..". Apparently, YouTube did a crackdown on ALL videos about the bout that has no copyright. That's how strict  and how fast YouTube is in implementing its rules. The worst thing is that, my account was also deleted due to repeated copyright violations, hehe..
And so I tried Metacafe. I uploaded the video to their web site, linked my post to it and the video is again playable. But one day later, the same thing happened. It was again deleted by Metacafe due to copyright issues. WTF?!  Although I don't want to do it, I was forced to upload the video to my host server. Now, no one can delete it (except me and  my host of course). I embedded the video through the TinyMCE editor and republish the post.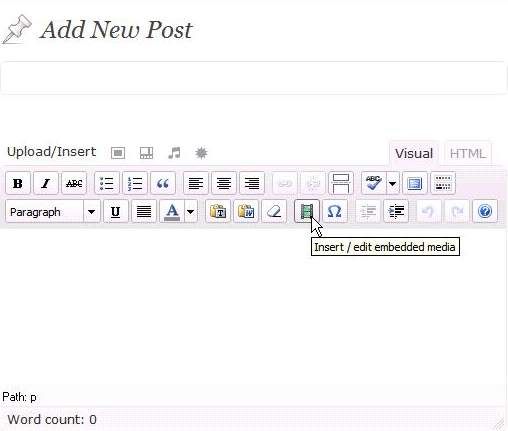 After that, the first thing I noticed is that the video plays automatically. But I just shrugged it off. I was already getting tired. Two days later, BigDaddyRichard of Trader's Hub left me a message on my chatbox telling me that the video on autoplay is an Entrecard TOS violation. He advised me to change its settings before anyone reports my site. I became conscious of this because I don't want Entrecard to boot me out from their system. I have already cashed-out my EC credits for $10 and I want more. 😀
I tried to disable its autoplay feature by unchecking the autoplay checkbox on the video settings. I also checked the html code of my post and this portion autostart="false" is clearly there. But when I republish the post, the video is still on autoplay. Upon rechecking the code, the autostart="false" seems to mysteriously dissappear. It's getting so annoying so I visited the WordPress forum and found this thread, AUTOPLAY on audio files wont disable properly. I found out that this is a known bug in the TinyMCE editor.
So, can we disable the autoplay feature for embedded videos in the TinyMCE editor? Apparently you can't. This bug has not been fixed yet.
As a solution, Ian told me that there's a good flash video player plugin for WordPress. It can be found here. So I downloaded, installed and activated the plugin. My knockout video now works perfectly and doesn't play automatically.
Take note though that the video must be in FLV format. If you don't know how to convert a video to FLV format, you can google it or better yet, wait for my post about it. 😉
If you want to receive my latest posts, please
subscribe to my full feed RSS
or have them delivered through email. Just enter your email address below and hit the Subscribe button.
Tags: manny pacquiao, ricky hatton, tinymce
9 Responses to "How to Disable Autoplay for Embedded Videos in WordPress' TinyMCE"
Leave a Reply