If you'll notice, I'm not using the word S*X in the title of this post. Well, you are not in a porn site so I don't want to be identified with that word. 😉
Anyway, the hottest thing nowadays is the collection of s*x videos by Hayden Kho with various women. These are not "alleged" videos anymore because they have already surfaced and were proven REAL. They are already circulating in many file-sharing web sites. As a testament to the Pinoy ingenuity, just hours after the videos first turned up yesterday,  pirated CD/DVD vendors are already hawking them to the public. This was also what happened a mere 2 hours after the Pacquiao vs Hatton fight.
I have already seen the videos last night. No, not the Hayden Kho-Katrina Halili sexy dance videos to the tune of Careless Whisper and Beautiful Girls but the "actual" s*x videos. And mind you, there are three videos.
The first one is with Katrina Halili. She can actually deny that she is the girl in it because the room where the act was held was dark so you really can't see Katrina's face clearly. But well, she admitted to it and now she's suffering the consequences.
The second video is with Maricar Reyes. She is a commercial model for Pond's and Modess and a TV actress for "I Love Betty La Fea".
This time though, it's very clear that she is the girl in it as the room was well-lit. Their acts can also be seen clearly.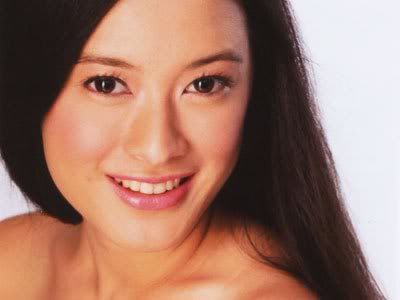 The third video is with a still unnamed woman just referred to as "Brazilian model". It seems that the act was done at the same room where the second video was taken.
All these girls don't know that there's a hidden camera capturing their intimate moments with the man they have trusted. They don't know that they fell prey to the pervert that is Hayden Kho. Allegedly, there are still 40 unreleased s*x videos from Hayden's vault which includes comedian Rufa Mae Quinto, a beauty queen and even Dra. Vicki Belo. Now, I'm not sure if I'll watch that last one, hehe…
So now, if you're saying:
"Enough with the stories, where are the f**king videos? I want to see them now!"
Well, I'm sorry to disappoint you because I'm telling you again, this is not a porn site so go look somewhere else ok?  And besides, I don't want to earn Sen. Bong Revilla's brunt once his Senate Bill Number 12 punishing internet voyeurs will be passed.
If you want to receive my latest posts, please
subscribe to my full feed RSS
or have them delivered through email. Just enter your email address below and hit the Subscribe button.
Tags: hayden kho, katrina halili, maricar reyes, rufa mae quinto, scandal, vicki belo
49 Responses to "The Hayden Kho Scandal Video Vault"
Leave a Reply