2009 NBA Playoffs | Lebron James Hits the Game-Winning Buzzer Beater
Category:
Basketball
After Hedo Torkuglo of the Orlando Magic hit a leaning jumper with 1 second left in the shot-clock to put his team ahead 95-93, I thought "this is it, Cleveland Cavaliers will enter Game 3 down 0-2 in its Eastern Conference Finals series". After the time-out, Lebron James showed the world why he is the NBA's Most Valuable Player. He came to work and hit an improbable game-winning buzzer beater behind the three-point line!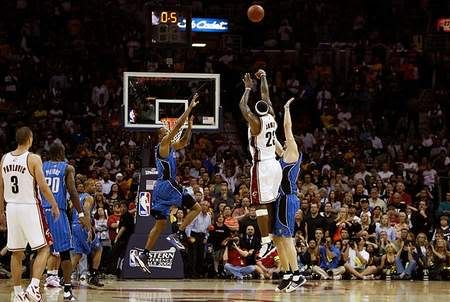 The crowd of more than 20,000 immediately rose to their fight and erupted into jubilation while Lebron James run to his team bench and was mobbed.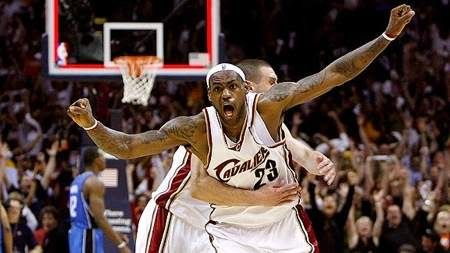 "We Are All Witnesses" is a slogan used in Lebron James' commercials with Nike. What a fitting end to the game as I too became a witness to what will go down in NBA history as his own version of "The Shot". By making it, the Cleveland Cavaliers avoided having to go in a deep 0-2 hole while visiting the Orlando Magic's Amway Arena for Games 3 and 4.
Here's "The Shot" again in another angle…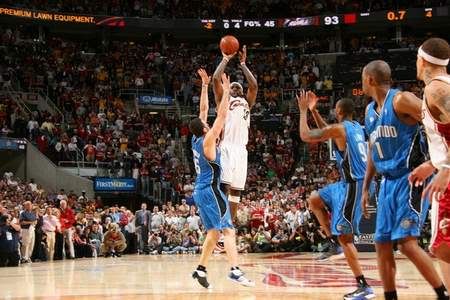 … or you can watch it here.
[ad#image_afterpost]
Where will amazing happen this year?
It happened in Game 2 of the Cleveland Cavaliers vs the Orlando Magic Eastern Conference Finals.
If you want to receive my latest posts, please
subscribe to my full feed RSS
or have them delivered through email. Just enter your email address below and hit the Subscribe button.
Tags: 2009 NBA playoffs, buzzer beater, cleveland cavaliers, lebron james, NBA, orlando magic
5 Responses to "2009 NBA Playoffs | Lebron James Hits the Game-Winning Buzzer Beater"
Leave a Reply