I am one of the legions of MyBrute zombies who fight other brutes to an online battle who has become addicted to this game. At first, I play it fair. That is, without cheats. I think it must be human nature because after a while, I began searching for ways on how to level-up and make my brutes stronger. In other words, I began to cheat, hehe.. 😀
I have compiled here the best cheats I have found all over the World Wide Web.
Gain Experience By Creating Your Own Pupils
When you first registered your brute, your computer's IP address is logged at the MyBrute website. A macromedia file is also saved on your computer. Therefore, when you try to create your own pupil at your computer, your brute master will not gain experience points when your pupils level up.
There are two ways to overcome this.
First, by creating your pupil from a different computer with a different IP address. Say you created your brute master at your home, create your pupil at an internet cafe or at your work office (if it is even allowed). 😀

Second, by resetting your own IP address. This only works if your internet connection uses a dynamic IP address. These are the steps.
1. Before you create your new character, disconnect your internet connection. If you have a modem or router, unplug it from the power source. Plug it again after 5 seconds or so. When your internet connection is reactivated, it should provide you a new IP address.
2. Challenge your brute master with a new character. If it's defeated, it becomes a pupil.
3. Once you are at your new character's cell, right-click on the skills portion and select Settings.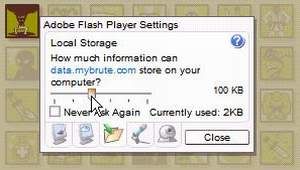 4. Slide the slider all the way to the left until 100kb becomes  None. When a popup appears, just click OK then Close.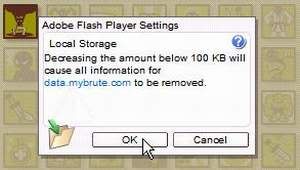 Do these steps everytime you wanted to create a pupil.
Fight Your Own Brute and Gain Experience Points
To fight yourself and still gain some experience points, type this in the address bar:
http://(your brute's name).mybrute.com/vs/(your brute's name)
You are virtually having a mirror match here! However, your allowed number of fights for the day will still be deducted by one.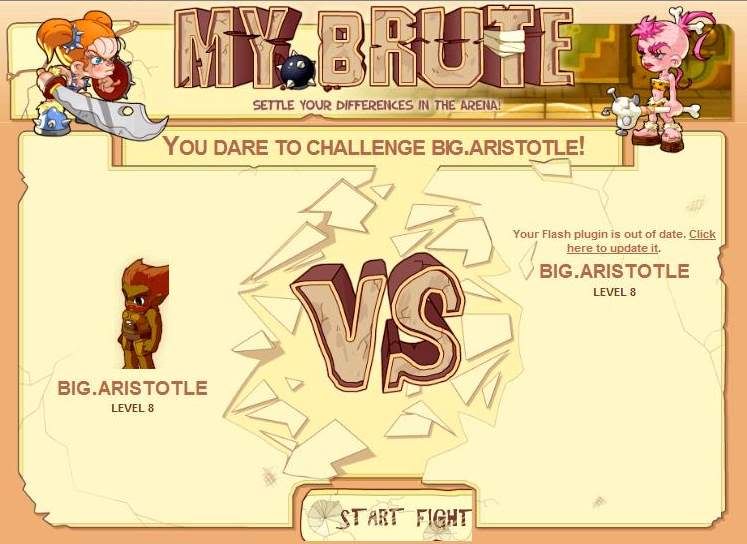 When your brutes fight, there seems to be an invisible force field that will knock out the brute at the right side in no time.
Get a Pet Bear or Wolf
Of course you will want your brute to have a pet bear or wolf. They serve as a shield and an offensive weapon at the same time.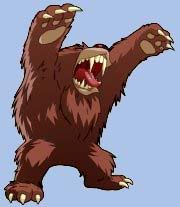 I have not tried this yet as it involves me having to create a brute under someone's brute master. Well, I don't like this idea. I want all of my brutes created in my own circle. If someone knows how to get a pet in another way, please share OK?
Play More Than 3 Fights Per Day
Sorry, I did not find any cheat on this. I don't know if this is even possible. Of course, you can have 6 fights the first time you registered your brute.
Tips on How to Select Your Opponent
If you shun cheating, I have this tips to share.
When you are at the screen where you select your opponent, you can actually check each brute's stats, skills, weapons and pets (if there's any).
To do this, type this in the address bar:
http://(your opponent brute's name).mybrute.com/cellule
When you are already at your opponent's cell, remember these: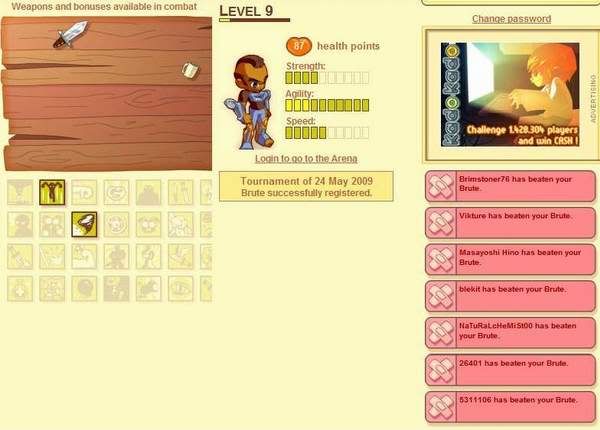 1. Make sure it has no pets.
2. Check its health points, if its considerably high, you'll have a longer time killing it.
3. Stay away from an opponent with high-damage weapons like Flail, Stone Hammer, Morning Star, Halberd, Great Sword and Bumps (the one that looks like a caveman's weapon).
4. If you have a pet, avoid an opponent with skills like Net, Hypnosis and Cry of the Damned.
5. Don't fight a brute with super skills like Deluge, Hammer, Implacable and Untouchable.
6. The last seven fights of your opponent will also be displayed. It is wise to avoid an opponent who has more wins than losses.
So there you go. I hope I have somehow helped you with this. If you have something to share, please do so OK?
Here's the list of my main characters.
LEVEL 12: arkhilario
LEVEL 11: big.aristotle
LEVEL 9: ark.hilario and hakuna.matata
LEVEL 6: wendyhilario
If you have what it takes, fight my brutes to an online battle!
==============================================================
UPDATE 6/17/2009: I have created a clan. Please join the Hilarious clan.
If you want to receive my latest posts, please
subscribe to my full feed RSS
or have them delivered through email. Just enter your email address below and hit the Subscribe button.
36 Responses to "How to Cheat in MyBrute"
Leave a Reply