Dwight Howard NBA Jersey and Patch Cards Collection
Category:
Trading Cards
In true Shaquille O'Neal fashion, Dwight Howard brought down the shot clock after a monster slam during the Orlando Magic's Game 2 Eastern Conference Finals win over the Cleveland Cavaliers.
[ad#link_insidepost]
When Shaq retires, the one person that will continue to embody the true center position is Dwight Howard. This also rings true when it comes to my NBA trading cards player collections. I collect both players so that when Shaq retires and don't have new cards anymore, Dwight will be there to fill-in his large shoes.
These are Dwight Howard's jersey and patch cards I have managed to acquire since 2006. I refuse to call them game-used because it is often untrue nowadays.
[ad#link_insidepost (2)]
2004-05 rookie cards…
2004-05 rookie-year cards…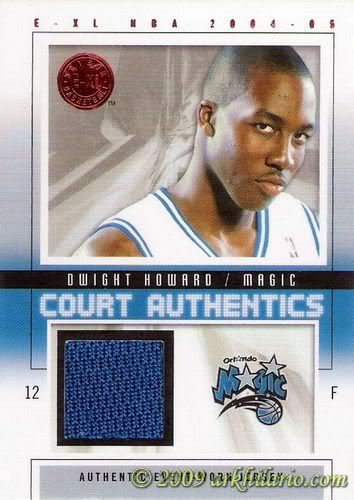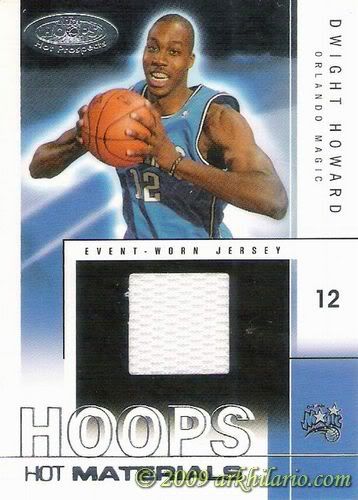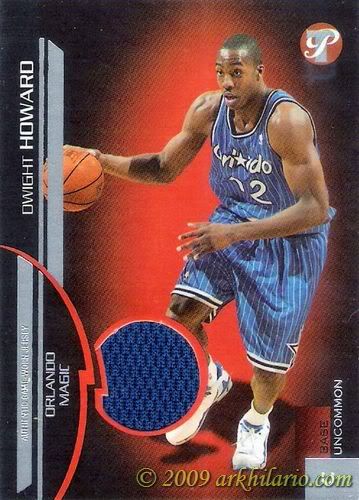 2005-06 2nd-year cards…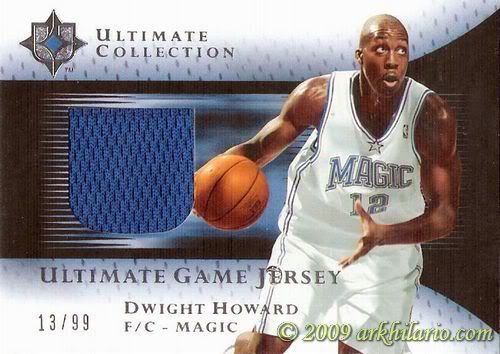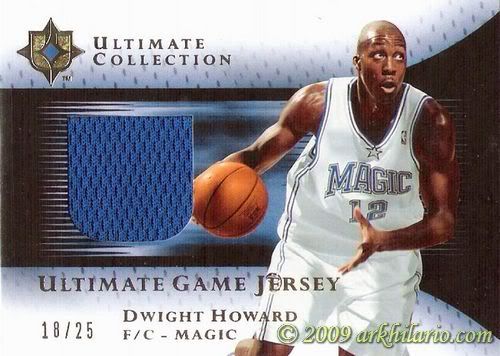 2006-07 cards…
2007-08 cards…
My only jersey card from the very expensive UD Exquisite Collection…
My rarest jersey card serially-numbered to 10 which means that there are only 10 copies of this card existing in the whole world! This is actually a manufactured patch. Read about what is a manufactured patch at this post 2007-08 Topps Letterman Autographed Patch Refractors #d /15.
The present and future Superman here in one jersey card!
I intend to collect as many as I can. I'll just update this post from time to time whenever I have acquired a new one.
In case you've missed it, check out also My Dwight Howard Autographed Cards and My Dwight Howard Rookie Cards.
If you want to receive my latest posts, please
subscribe to my full feed RSS
or have them delivered through email. Just enter your email address below and hit the Subscribe button.
Tags: dwight howard, NBA cards, superman
8 Responses to "Dwight Howard NBA Jersey and Patch Cards Collection"
Leave a Reply