Dwight Howard NBA Rookie Cards Collection
Category:
Trading Cards
By winning today 116-114, the Orlando Magic is now leading the Cleveland Cavaliers 3-1 in their best-of-seven NBA Eastern Conference Finals series. It was a hard-fought game as usual. First time NBA MVP Lebron James sent the game into OT by calmly sinking in two free throws. Then in the overtime period, he hit an amazing three-pointer while falling almost out of bounds with 4.6 seconds to go. After Rashard Lewis made 1 free throw and missed another, Lebron dribbled the length of the floor and heaved a 35-footer at the buzzer. But unlike in Game 2 where Lebron James hit the game-winning buzzer beater, the shot failed to hit its target this time.
[ad#link_insidepost]
Rashard Lewis might have saved the game for the Magic but it was my man Dwight Howard who finished strong. He demanded the ball in the overtime period and delivered 10 points via an assortment of dunks and layups. He had 27 points, 14 rebounds and 3 blocks (one of which is an amazing block on Lebron). I sure hope Dwight Howard will finally get his first championship ring.
This is my collection of Dwight Howard's rookie cards. A rookie card is the first trading card of a player from a major card manufacturer usually released before or during his rookie year. In the hobby, rookie cards are usually the most valuable cards of a player. Investment-wise, they grow up in value over time especially if the player reaches a huge hobby following and become a Hall of Famer.
These are the ones I have managed to acquire since 2006.
This is my most valuable rookie card from 04-05 SP Authentic serial #d 631/999. This is my only autographed rookie card. Also included is its redemption card.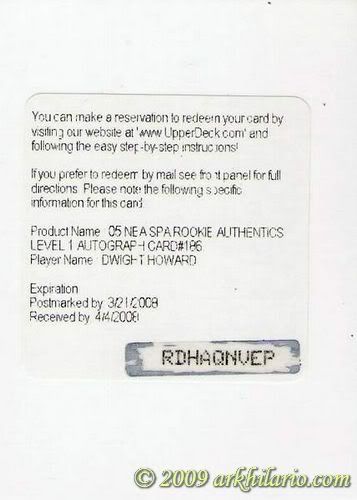 These are rookie cards with a piece of game-worn jersey on it…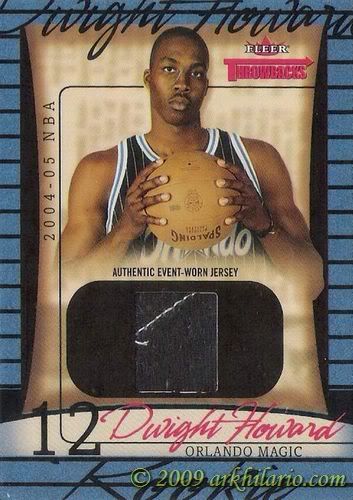 These are the regular rookie cards without any autograph or jersey/patch…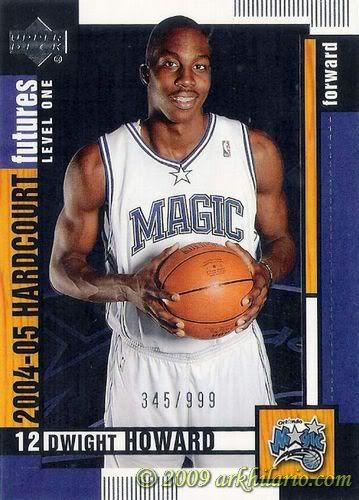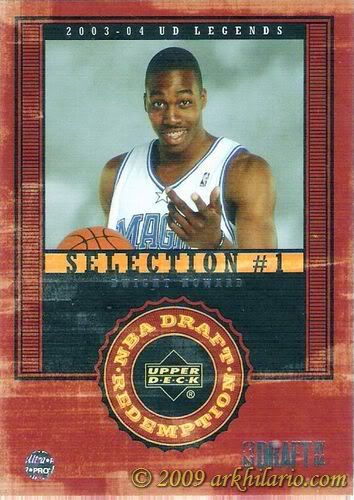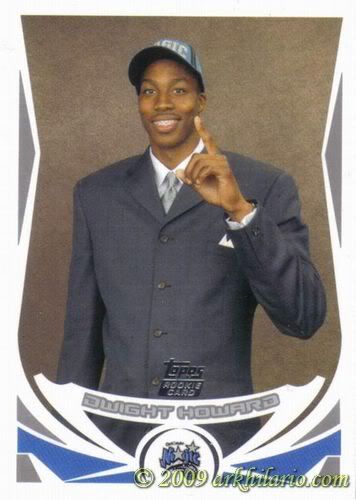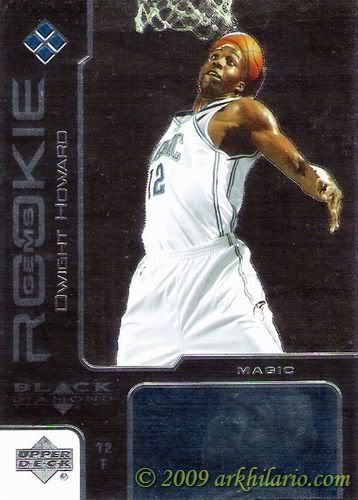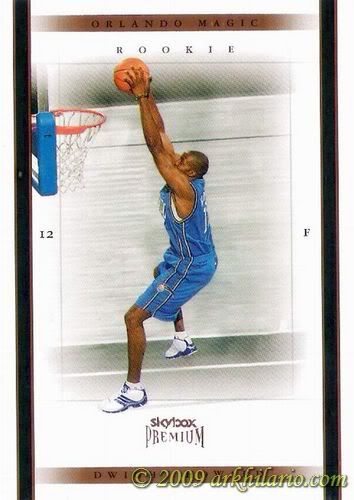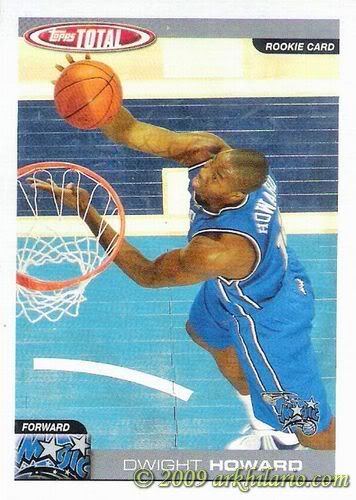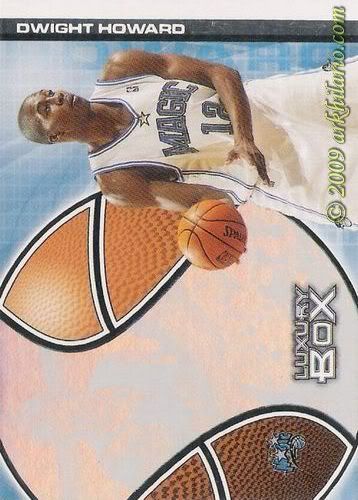 I intend to collect as many as I can. I'll just update this post from time to time whenever I have acquired a new one.
In case you've missed it, check out also My Dwight Howard Autographed Cards and My Dwight Howard Jersey and Patch Cards.
If you want to receive my latest posts, please
subscribe to my full feed RSS
or have them delivered through email. Just enter your email address below and hit the Subscribe button.
Tags: dwight howard, NBA cards, superman
8 Responses to "Dwight Howard NBA Rookie Cards Collection"
Leave a Reply