2009 NBA Finals | Disneyland vs Disney World
Category:
Basketball
[ad#link_insidepost (2)]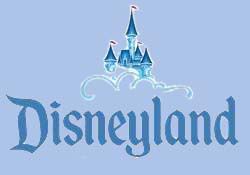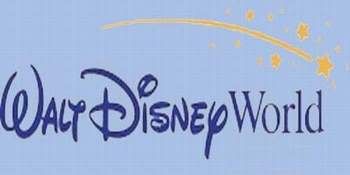 [ad#link_insidepost]
Enough of those conspiracy theories. No Lebron vs Kobe dream match will happen in this season's NBA Finals. It will be the Mickey Mouse series. It's Disneyland vs Disney World! It's named as such because the two Disney theme parks are prominent landmarks in both Los Angeles and Orlando.
From Wikipedia,
The Disneyland Resort is a recreational resort complex, that opened in 1955, in Anaheim, California. The resort is owned and operated by The Walt Disney Company through its Parks and Resorts division and is home to two theme parks, three hotels and a shopping, dining, and entertainment area.

Walt Disney World Resort is the most visited and largest recreational resort in the world, containing four theme parks; two water parks; twenty-three themed hotels; and numerous shopping, dining, entertainment and recreation venues. Owned and operated by the Walt Disney Parks and Resorts segment of The Walt Disney Company, it is located southwest of Orlando, Florida.
Simply put, Disney World is bigger and better but Disneyland is the original.
Ok, let's now talk basketball.
Aside from Mickey Mouse, there is still one BIG common denominator between the two teams facing for the finals. And I mean BIG — It's the BIG Aristotle… or the BIG cactus… or the BIG whatever… Shaquille O'Neal. You see, Shaq brought the Orlando Magic in the 1995 NBA Finals but was swept by the Hakeem Olajuwon-led Houston Rockets in 4 games. He then led the Los Angeles Lakers to a three-peat from 2000-2002 before losing to the Detroit Pistons in the 2004 NBA Finals.
Anyway, here's the tale of the tape between the two teams facing in the 2009 NBA Finals.
==============================================================
TEAM STATS
LA Lakers
Orlando Magic
Playoffs PPG
102.90
98.50
Playoffs RPG
42.40
38.40
Playoffs APG
20.20
19.00
Playoffs BPG
6.60
4.50
Playoffs SPG
8.10
7.00
Playoffs FG%
0.47
0.47
Playoffs FT%
0.75
0.73
Playoffs 3P%
0.38
0.37
Regular Season Record
65-17 (.793)
59-23 (.720)
Playoffs Record
12-6 (.667)
12-7 (.631)
Previous NBA Finals Appearance
29
1
NBA Finals Record
14-15 (.482)
0-1 (.000)
Championships
14
0
==============================================================
TEAM LEADERS IN EACH CATEGORY

LA Lakers
Orlando Magic
Playoffs PPG
Kobe Bryant (29.6)
Dwight Howard (21.7)
Playoffs RPG
Pau Gasol (11.3)
Dwight Howard (15.4)
Playoffs APG
Kobe Bryant (4.9)
Hedo Torkuglo (5.1)
Playoffs BPG
Pau Gasol (2.0)
Dwight Howard (2.22)
Playoffs SPG
Kobe Bryant (1.72)
Rafer Alston (1.61)
Playoffs FG%
Pau Gasol (.57)
Dwight Howard (.62)
Playoffs FT%
Kobe Bryant (.90)
J.J. Redick (.92)
Playoffs 3P%
Lamar Odom (.52)
Mickael Pietrus (.39)
==============================================================
The Magic has the advantage over the Lakers in their regular season face-off winning the two games they met; 106-103 on the first game and 109-103 on the second. But it's the playoffs. We are talking of a totally different ballgame here.
Here's the schedule of games here in the Philippines. You might need it. 😉
If you want to receive my latest posts, please
subscribe to my full feed RSS
or have them delivered through email. Just enter your email address below and hit the Subscribe button.
Tags: 2009 NBA finals, disney, la lakers, NBA, orlando magic, wikipedia
4 Responses to "2009 NBA Finals | Disneyland vs Disney World"
Leave a Reply