2009 NBA Finals | Kobe Bryant vs Dwight Howard Preview
Category:
Basketball
The date was November 12, 2006. It was Dwight Howard's 6th game as a rookie and his team the Orlando Magic is facing the Los Angeles Lakers and its superstar, Kobe Bryant.
In the 3rd quarter with the Magic leading 82-74, Lamar Odom set a pick for teammate Kobe. With the lane open, "The Black Mamba" breezed his way to the basket…
…but Dwight Howard is standing in his way out to challenge him.
No problem…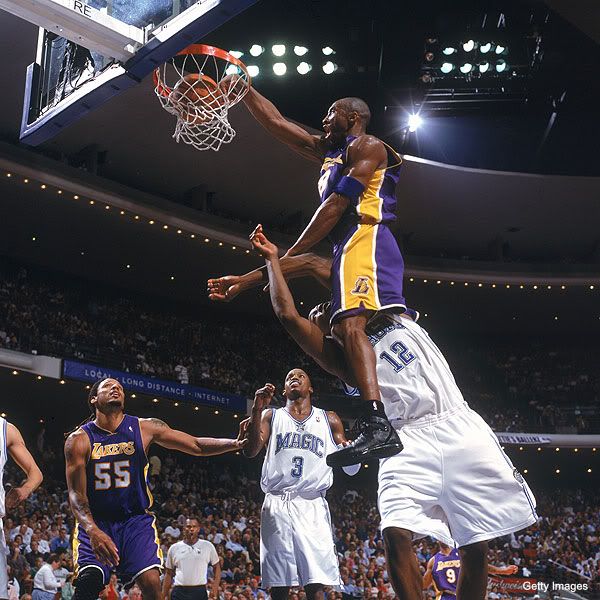 Ouch, welcome to the NBA Superman!
Here's the dunk again in all angles.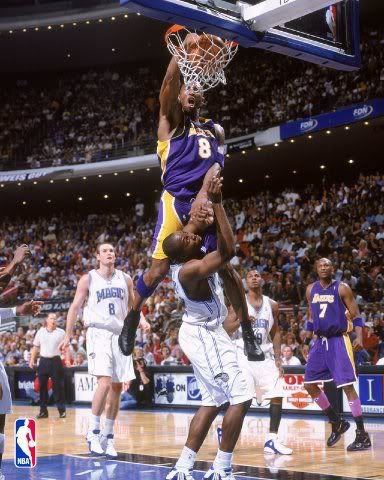 That moment was even immortalized in a trading card — Kobe Bryant's 2004-05 Hoops #131.
C'mon, enjoy the Defensive Player of the Year's embarrassment even more with this video.
If you want to receive my latest posts, please
subscribe to my full feed RSS
or have them delivered through email. Just enter your email address below and hit the Subscribe button.
Tags: 2009 NBA finals, dunk, dwight howard, kobe bryant, la lakers, orlando magic
7 Responses to "2009 NBA Finals | Kobe Bryant vs Dwight Howard Preview"
Leave a Reply