Li Ning Shoe Ad | Shaq With A Shark
Category:
Basketball
Li Ning is the leading shoe and sports goods company in China. In  2006, they signed Shaquille O'Neal of the Cleveland Cavaliers to a $1.25 million 5-year deal.  Aside from the big guy, Baron Davis of the LA Clippers and Jose Calderon of the Toronto Raptors are the other NBA stars with a deal from Li Ning.
The three are currently in China to promote Li Ning products. They will hold Style Fighter 3+1 Basketball Challenge and NBA Stars' Meet in Beijing, Zhengzhou, Shijiazhuang, Changsha and Chengdu. There will be a 3+1 contest, one-to-one contest, slam dunk competition and skill competition and a chance for the Chinese youth to learn from these NBA stars.
To pimp the tour, Li Ning released a series of posters showing the players with their spirit animals representing their style of play. Pictures were taken from huangcheng.cc.
Shaquille O'Neal with a shark…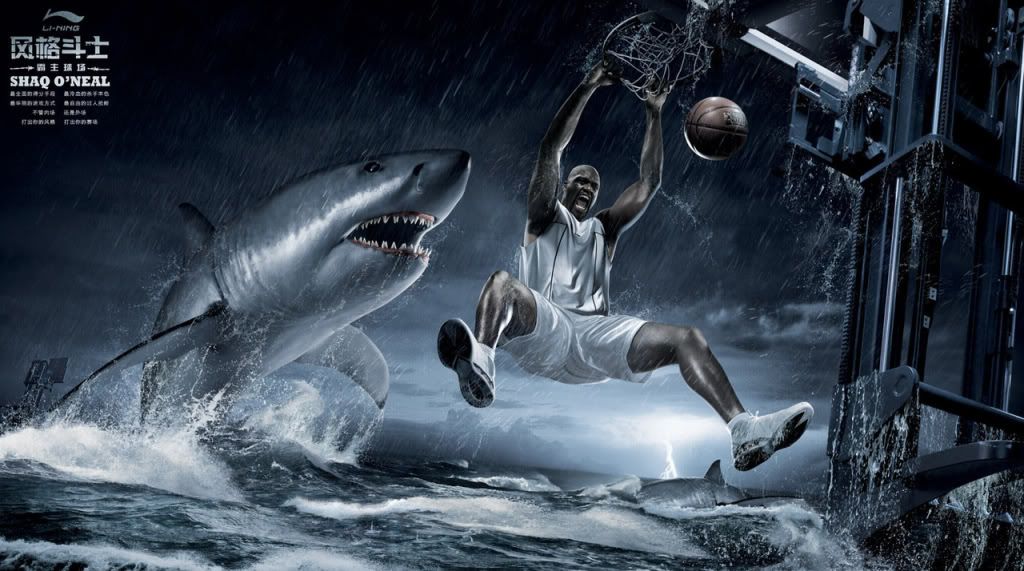 Baron Davis with a wolf…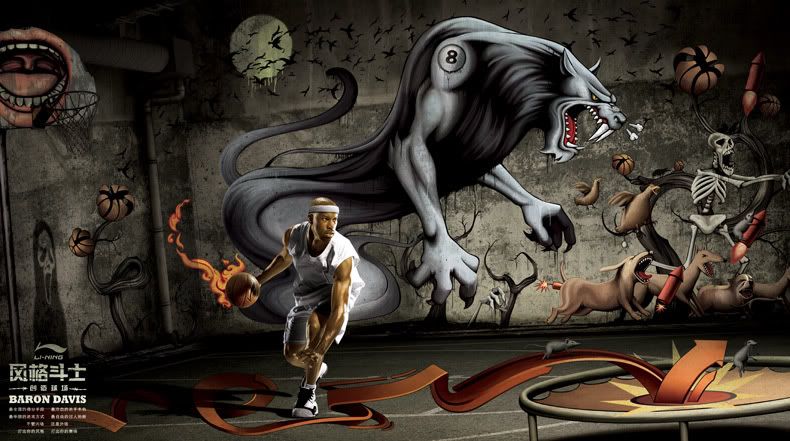 Jose Calderon with an eagle…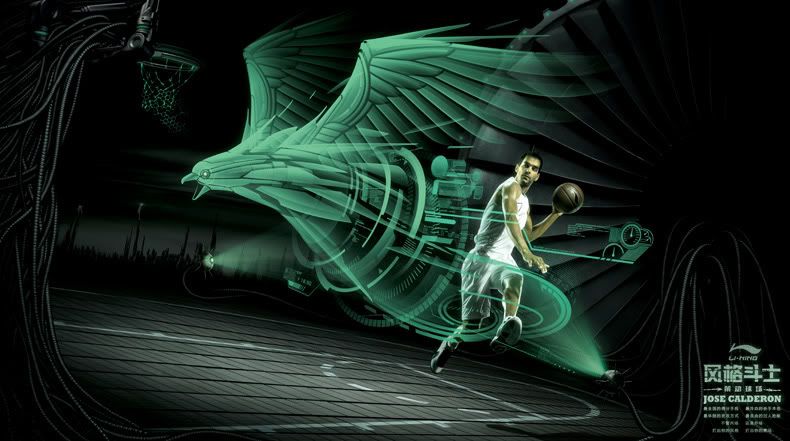 Shaq, Davis and Calderon with their spirit animals…

If you want to receive my latest posts, please
subscribe to my full feed RSS
or have them delivered through email. Just enter your email address below and hit the Subscribe button.
Tags: baron davis, china, dunk, jose calderon, li ning, shaquille o'neal
2 Responses to "Li Ning Shoe Ad | Shaq With A Shark"
Leave a Reply