Vanessa Laine Bryant has always been one of my favorite athlete's wives. Adriana Lima, Elin Nordegren and Eva Longoria are the others.
If you didn't know yet, she happens to be the wife of NBA superstar Kobe Bryant of the Los Angeles Lakers. Kobe and Vanessa were married when he was 22 years old and Vanessa, a young 18. She was still a high-school student that time and working as a dancer. Kobe's parents disapproved  of their marriage that they did not speak to the couple for two years. But it all changed when their first kid was born. See how new life helps mend broken ties?
Anyway, I'm not here to delve into the couple's personal life. I just want to share these pictures of Kobe and Vanessa taken at the 17th ESPY Awards ceremony held last Wednesday night at the Nokia Theater in Los Angeles, California. Kobe and his Los Angeles Lakers teammates were there to receive the award for the Best Team category after becoming NBA champions this past season.
Click on the images if you want to know what an areola is. 😀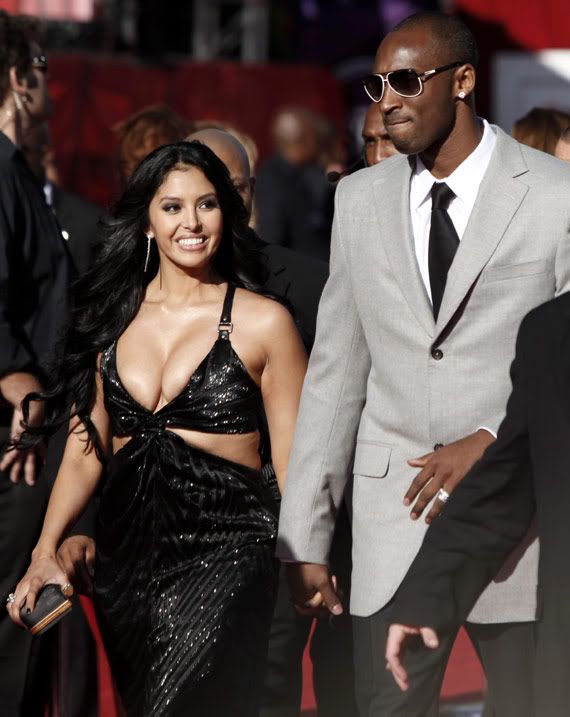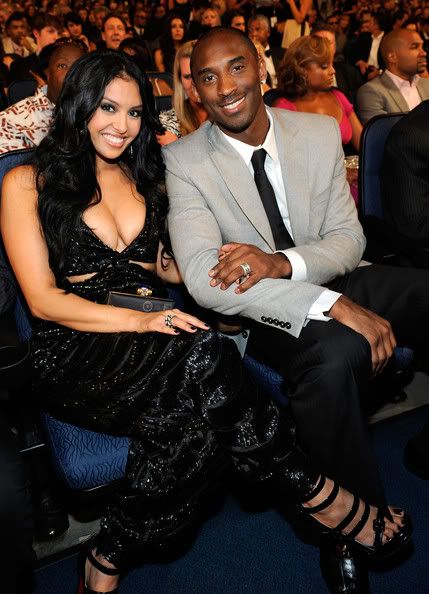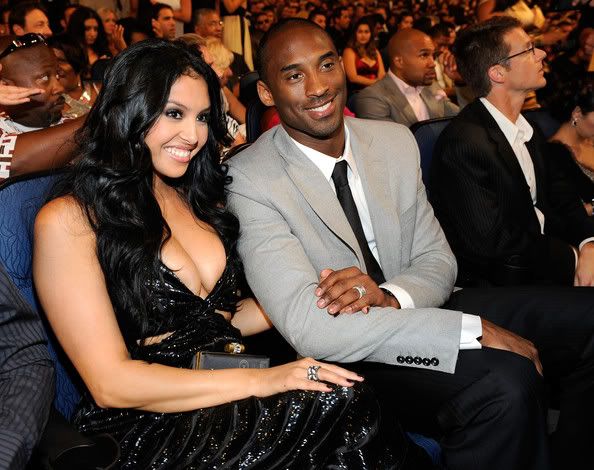 With a wife that hot, I wonder what prompted Kobe to cheat one summer night in a Colorado hotel in 2003?
Oh well, have I already told you Vanessa Laine Bryant is sooo hot?
If you want to receive my latest posts, please
subscribe to my full feed RSS
or have them delivered through email. Just enter your email address below and hit the Subscribe button.
Tags: ESPN, kobe bryant, NBA, vanessa laine
14 Responses to "Vanessa Laine Bryant is Sooo Hot!"
Leave a Reply