Jollibee Kids Meal Toys | Transformers 2: Revenge of the Fallen
Category:
Action Figures
In time with the showing of the second live-action film from the Transformers franchise, Transformers 2: Revenge of the Fallen, Jollibee gave away these action figures as part of its Kids Meal.
[ad#link_insidepost]
This is actually the fourth in a series of Transformers toys released by Jollibee. The first was Cybertron (January-February 2007), followed by the robots from the first Transformers live-action film (June-July 2007) and then Beast Machines (February 2009) which I was not able to acquire.
The Autobots are represented by Optimus Prime, Bumblebee and Ironhide while the Decepticons are represented by Starscream. I wonder why Megatron is absent. Here they are:
The robots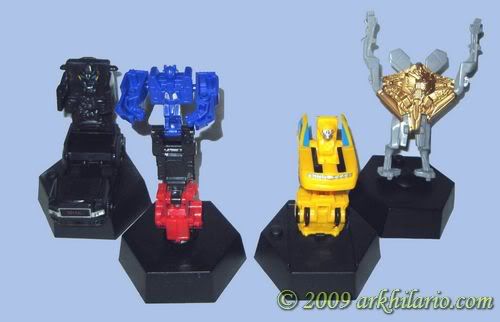 Their alternate modes

Optimus Prime
Bumblebee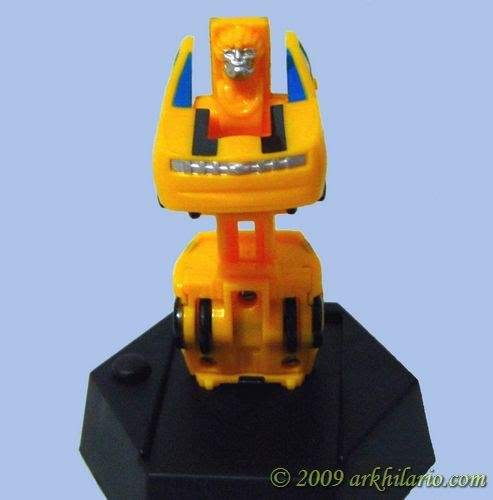 Ironhide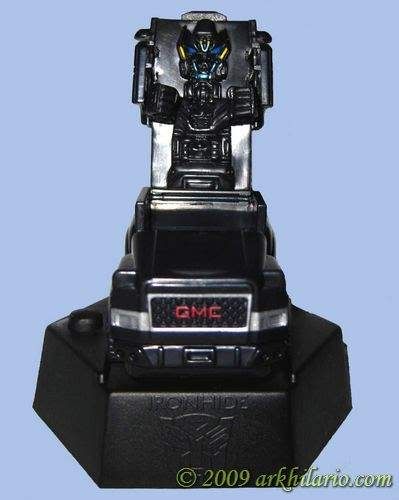 Starscream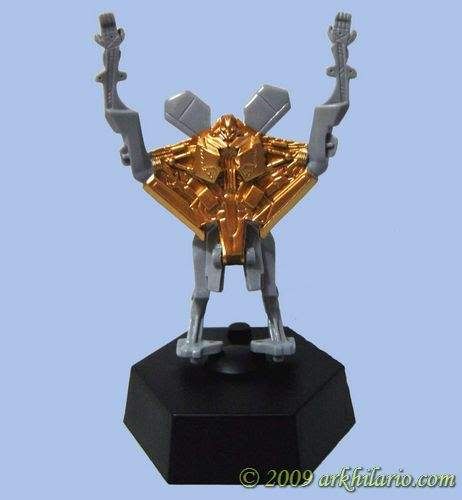 Considering that the action figures are made by Hasbro (which is the company behind the first Transformers toys), I am pretty disappointed about the quality. Parang knock-offs ang itsura, mumurahin at ung nabebenta lang sa Quiapo. The articulation points for each robot is almost absent with only one for Ironhide and Starscream. They are also smaller compared to the previous ones.
For the sake of comparison, here are the toys side-by-side with their older counterpart. The newer toys are on your right side.
Optimus Prime (robot)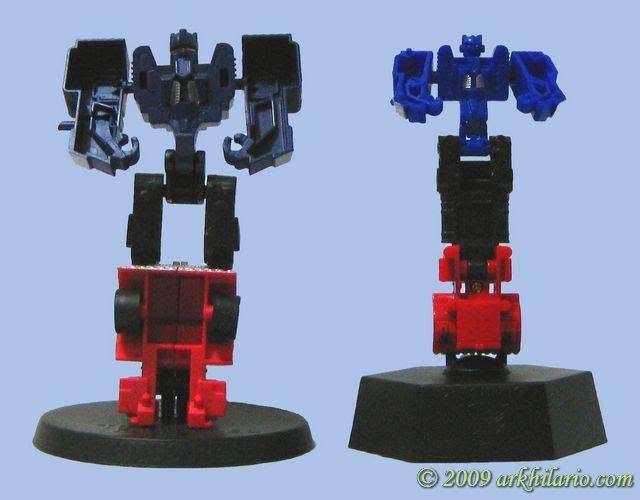 Optimus Prime (alternate mode
Bumblebee (robot)
Bumblebee (alternate mode)

See the difference?
Cost of materials and the manufacturing process must be higher nowadays that's why the sacrifice in quality. But I wonder why McDonald's can produce high quality ones for their Happy Meal when the difference in cost from Jollibee's is somewhere between P5-P10 only?
If you want to receive my latest posts, please
subscribe to my full feed RSS
or have them delivered through email. Just enter your email address below and hit the Subscribe button.
Tags: autobots, decepticons, jollibee, movie, toys, transformers
8 Responses to "Jollibee Kids Meal Toys | Transformers 2: Revenge of the Fallen"
Leave a Reply