UFC 101 | Results Prediction
Category:
MMA
After defeating Joe Stevenson by rear naked choke submission in the first round at UFC 91, Kenny Florian challenged B.J. Penn saying:
"I want B.J.'s belt. B.J., you're one of the best fighters out there. I'm here to test myself. I think you're a great fighter, someone I look up to. I consider you a master. It's time to kill that master."
He will have his chance when he faces UFC lightweight champion Penn at the incoming UFC 101: Declaration.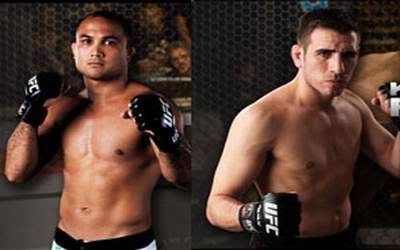 B.J. "The Prodigy" Penn is a former UFC Welterweight Champion and was a coach on the The Ultimate Fighter 5 reality show. He became the second fighter to win UFC titles in two different weight classes after he won the lightweight title at UFC 80.
[ad#link_insidepost]
Kenny "KenFlo" Florian is best known for his appearance on the first season of The Ultimate Fighter reality show where he lost the middleweight final to Diego Sanchez.
My UFC 101 results prediction?
Penn is a very savvy veteran and a Brazilian Jiu Jitsu expert and has fought the best in his class. Florian is also a Brazilian Jiu Jitsu practitioner as well as having excellent Muay Thai skills. His elbow strikes are lethal. I pick Florian to win via 3rd round TKO.
=========================================================

In the co-main event, Anderson Silva and Forrest Griffin will clash in a non-title light-heavyweight bout.
Anderson "The Spider" Silva is the current UFC Middleweight Champion. and holds the record for the longest winning streak of 9 straight wins in the UFC. Silva is currently ranked as the number one middleweight in the world by multiple MMA publications, and Sherdog ranks Silva as the top pound-for-pound fighter in the world.
Forrest Griffin is a former UFC Light Heavyweight Champion and currently ranked as the #4 light heavyweight fighter in the world by Sherdog, and #3 by MMAWeekly.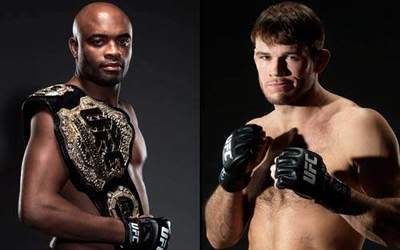 My UFC 101 results prediction?
[ad#link_insidepost]
Silva is one of the most feared strikers in the world of MMA with his knockout power. In fact, 14 of his 24 fights were by KO. Griffin is a fan favorite with his fearless approach in his fights. That will be his doom as Silva will dominate him in a stand-up battle and eventually knock him out cold in the 2nd Round.
UFC 101: Declaration is set for August 8, 2009 (August 9, Sunday here in the Philippines) at the Wachovia Center in Philadelphia, Pennsylvania, USA.
Visit these links if you want to watch UFC 101 in live streaming online for free or the UFC 101 Justin TV FREE online streaming videos.
=======================================================
UPDATE August 8, 2009: Anderson Silva won via 1st Round KO and BJ Penn won via 4th Round submission. If you missed the show LIVE, you can still watch the UFC 101 replay.
You can also watch the following videos:
UFC 101 BJ Penn vs Kenny Florian
UFC 101 Anderson Silva vs Forrest Griffin
If you want to receive my latest posts, please
subscribe to my full feed RSS
or have them delivered through email. Just enter your email address below and hit the Subscribe button.
Tags: anderson silva, bj penn, forrest griffin, kenny florian, UFC 101
6 Responses to "UFC 101 | Results Prediction"
Leave a Reply