My First Taste of Google Juice, How Sweet It Is
Category:
Personal
It was just last night when I checked my Adsense account when I realized that Google had already sent me the Western Union money transfer control number (MTCN) for my first payout. Yippee! Akala ko sa 30 pa, first time ko kasi eh.

[ad#link_insidepost]
Below is the screen shot. Yes, my first payout is $159.58. I got that after 6 months of blogging at this site. My old site was really not intended for making money online so I have not earned anything from it. Anyway, I originally thought that I'll reach the minimum $100 payment threshold in 10 months but thanks to some "sizzling hoottt" keywords, napaaga ng 5 months.
This afternoon, I went to one of the Western Union branches here. My wife accompanied me… to take my picture, hehe..
When I gave the claim form to the cashier, he asked me, "Sir, bakit hindi tao ang sender nito?"
I said, "Sa internet kasi galing yan."
He said in disbelief, "Wow, may pera pala sa internet!"
I replied with joy, "Meron talaga!"
You know what? My hands are virtually shaking while I was accepting the money. Pasencia na, ang saya-saya ko kasi. Hindi naman kasi talaga ganun kadali ang kumita online. Kailangan talaga ng sipag at tiyaga. Dugo at pawis. Puyat at pagod, hehe..
With their exchange rate of P47.539 – $1, I received P7,586.40. Not bad for a start I think. Next month, I hope to receive around $300 buoyed by a $172.19 day. I hope it will continue to grow every month. I have now tasted Google juice and its sweet taste leaves me yearning for more. 😉
We immediately went off to buy some groceries. We also bought some dusters for my wife. She is already 7 months pregnant and none of her clothes fit her anymore. Next week, she will be having an ultrasound so that we will be able to know our baby's gender. Of course, the payment will be coming from this first earning.
So, with the time-honored tradition of people posting pictures of themselves with their online earnings, here's my share: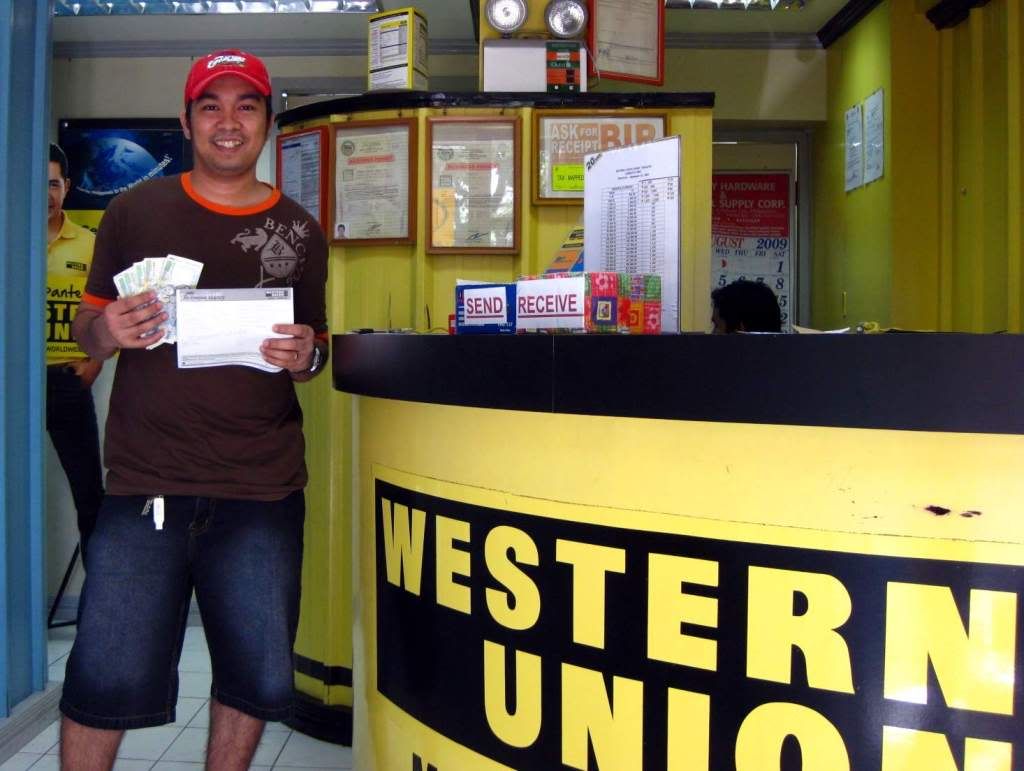 I have many people to thank for on my next post. But this post is all about Google so to the Big G, thank you very much!
If you want to receive my latest posts, please
subscribe to my full feed RSS
or have them delivered through email. Just enter your email address below and hit the Subscribe button.
53 Responses to "My First Taste of Google Juice, How Sweet It Is"
Leave a Reply