UFC on Versus 1 | Jones Delivers Hard Truth To Vera
Category:
MMA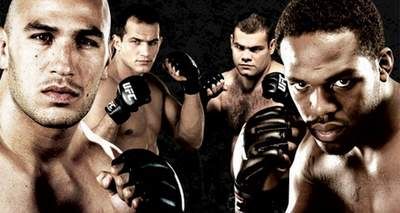 Two MMA fighters in the light heavyweight division are facing off in the main event of UFC on Versus 1: Vera vs Jones.
On March 21, 2010 at the 1STBANK Center (formerly Odeum Colorado) in Broomfield, Colorado, USA, Brandon "The Truth" Vera mixes things up with Jon "Bones" Jones.
Both fighters are coming off from controversial defeats and are looking to strike back.
Veras (11 wins, 4 losses) is a former WEC Heavyweight champion who is a master of the Muay Thai discipline. He used to be a top draw in the UFC but recent losses has tarnished his marketability. In his last bout with Randy Couture at UFC 105, he lost a controversial unanimous decision 29-28 on all judges' scorecards after a fight in which Vera did most of the effective stand-up striking.
Jones (9 wins, 1 loss) had the first loss of his MMA career when he was disqualified on December 5, 2009 after throwing multiple illegal 12-6 elbows on the downed Matt Hamill at the TUF 10 season finale.
Watch UFC on Versus 1: Vera vs Jones LIVE stream FREE on Sunday, March 21, 2010 – 9:00 PM ET / 8:00 PM CT.
=======================================================
Here's the Brandon Vera vs Jon Jones video:
[ad#image_afterpost]
Also check out the Junior Dos Santos vs Gabriel Gonzaga video.
If you want to receive my latest posts, please
subscribe to my full feed RSS
or have them delivered through email. Just enter your email address below and hit the Subscribe button.
Tags: brandon vera, jon jones, UFC on versus 1
2 Responses to "UFC on Versus 1 | Jones Delivers Hard Truth To Vera"
Leave a Reply