The 2010 ESPY Awards, Celebrating the Best in Sports
Category:
News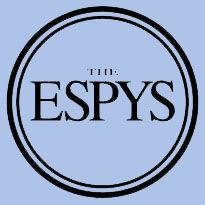 The ESPY or Excellence in Sports Performance Yearly Awards is an annual awards event created and broadcasted by American cable television network ESPN to celebrate their legacy as a sport channel and to honor various individuals and teams for their achievements.
The ESPYs as it is often called is the equivalent of the film industry's Oscar Awards and the music industry's Grammy Awards.
Unlike the two award-giving bodies who have a voting panel who choose among the nominees, the winners for the ESPY awards are decided through online voting by fans.
Just like the two award-giving bodies, the ESPYs are hosted by a contemporary celebrity.
The 2010 ESPY Awards will be held at the Nokia Theatre, Los Angeles, California on July 14, 2010. It will be hosted by Saturday Night Live's "Weekend Update" anchor Seth Meyers.
Among the notable nominees are Lebron James and Kobe Bryant for the Best Male Athlete Award, Manny Pacquiao and Floyd Mayweather, Jr. for the Best Fighter Award and Frank Edgar's win over BJ Penn for Upset of the Year.
Check out the complete list of nominees here.
=======================================================
UPDATE: The ESPYs has wrapped up!
Check out the complete list of winners.
Watch the ESPY Awards 2010 REPLAY highlights below:
Andy Samberg as Paul the Octopus
Will Ferrell as Jeff Vuvuzela, inventor of the vuvuzela
Tracy Morgan's auditions for "Invictus"
If you want to receive my latest posts, please
subscribe to my full feed RSS
or have them delivered through email. Just enter your email address below and hit the Subscribe button.
Tags: ESPN
Leave a Reply