Hakuna Matata Header v3.0
Category:
Personal
Last August 4, 2009, I changed this site's header to a smaller one since the old one pretty much occupied around a third of my site's space.
Almost a year later today, I decided to make a new one for the second time.
The old one is consuming a great amount of my bandwidth and contributes to my site's slow loading due to its large file size.
Besides, I feel that the old header is not really in tune with my site's overall theme of sports, entertainment and news contents.
Pumba and Timon are still present though as their adage "Hakuna Matata!" is the one guiding the ark (ME of course!) through its journey to the world of making money online. 😉
Below is the old header for posterity's sake.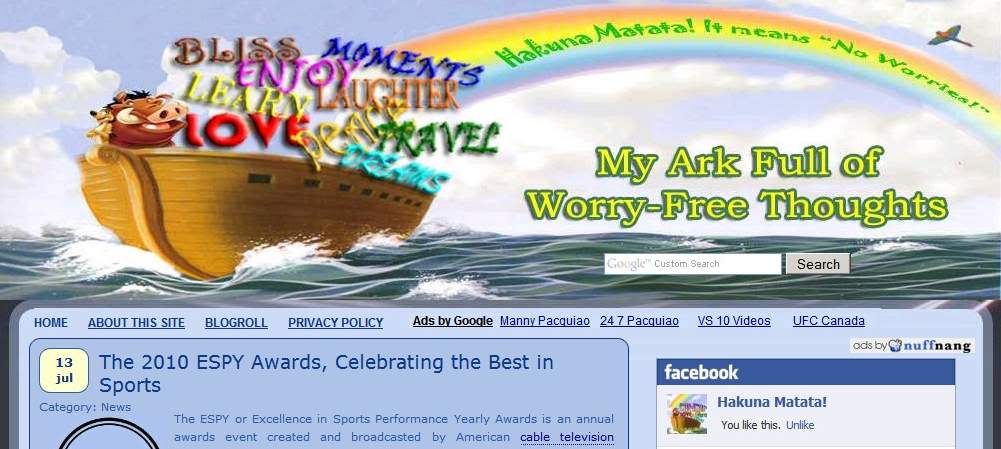 Thanks to my colleague Ian for the usual help in the edits.
If you want to receive my latest posts, please
subscribe to my full feed RSS
or have them delivered through email. Just enter your email address below and hit the Subscribe button.
Tags: ark, hakuna matata
4 Responses to "Hakuna Matata Header v3.0"
Leave a Reply