Tekken the Movie, Let the Tournament Begin!
Category:
Entertainment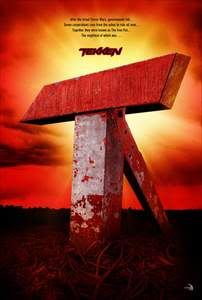 There have already been fighting video games made into movies like Mortal Kombat and Street Fighter.
However, they failed to engage even the hardcore fans. The last one, Street Fighter: The Legend of Chun-Li even flopped at the box office.
When the first Tekken movie trailer came out last January, I watched it expecting nothing out of the ordinary.
Just like the Piranha 3D banned footage, the trailer captured my interest compelling me to watch it once it is released.
It also helped that as a big mixed-martial arts fan, real-life fighters like Cung Le and Roger Huerta are present.
Tekken also stars Jon Foo, Kelly Overton, Cary-Hiroyuki Tagawa  and Ian Anthony Dale.
PLOT (Wikipedia):
The film follows Jin Kazama (Jon Foo) in his attempts to enter the Iron Fist Tournament in order to avenge the loss of his mother, Jun Kazama, by confronting his father, Kazuya Mishima (Ian Anthony Dale) and his grandfather, Heihachi Mishima (Cary-Hiroyuki Tagawa), the latter of whom he thought were responsible for her death.
To watch Tekken online free on megavideo, click the PLAY button above.
Tekken is directed by Dwight H. Little and produced by Steven Paul with a budget of $35 million.
Tekken was released in the US on November 5, 2009, and on August 4, 2010 in the Philippines. It is also to be released on DVD and Blu-ray in Japan on August 11, 2010 and in the UK on September 1, 2010, distributed by Optimum Releasing.
If you want to receive my latest posts, please
subscribe to my full feed RSS
or have them delivered through email. Just enter your email address below and hit the Subscribe button.
12 Responses to "Tekken the Movie, Let the Tournament Begin!"
Leave a Reply