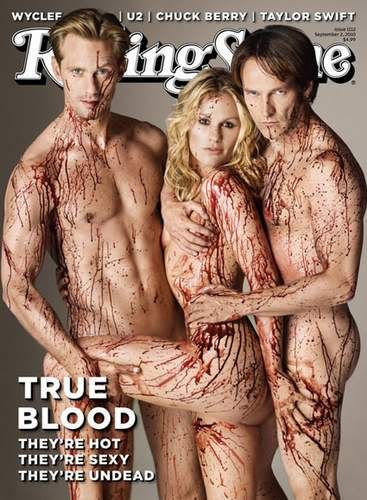 Sex and blood.
The September issue of Rolling Stone captures the show's premise right with its cover.
The main cast members of HBO's hit show True Blood (Alexander Skarsgard, Anna Paquin  and Stephen Moyer) are covered in blood while in the nude with the headline "True Blood: They're Hot. They're Sexy. They're Undead."
Here's a hotter photoshopped version.
If you want to receive my latest posts, please
subscribe to my full feed RSS
or have them delivered through email. Just enter your email address below and hit the Subscribe button.
Tags: rolling stone, true blood
5 Responses to "True Blood's Rolling Stone Cover"
Leave a Reply