WWE Survivor Series (2010)
Category:
Wrestling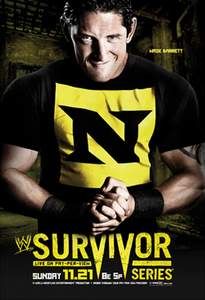 The Survivor Series chronology was originally set to end with the 2009 event when during a press conference held on February 11, 2010, WWE chairman Vince McMahon announced that WWE would drop the Survivor Series name and rebrand the event.
However, the name was later reinstated hence, the 24th annual Survivor Series event will take place on November 21, 2010 at the American Airlines Arena in Miami, Florida, USA.
There are eight wrestling matches in the event with some of these matches featuring a variety of tag team matches with elimination rules in effect in the tradition of the Survivor Series.
These are the final results of the matches:
Randy Orton (c) defeated Wade Barrett, John Cena is fired from the WWE.
Pinfall-and-submissions-only singles match for the WWE Championship, with special referee John Cena.
(If Barrett wins the championship, Cena will be free from The Nexus. Otherwise, Cena is fired from WWE.)
Kane (c) fought Edge to a draw
Singles match for the World Heavyweight Championship
Natalya defeated Team Lay-Cool (Layla and Michelle McCool)
2-on-1 handicap match for the WWE Divas Championship
Nexus (Justin Gabriel and Heath Slater) (c) (with David Otunga, Michael McGillicutty, and Husky Harris) defeated Santino Marella and Vladimir Kozlov
Tag team match for the WWE Tag Team Championship
John Morrison defeated Sheamus
Singles match
Team Mysterio (Rey Mysterio, Kofi Kingston, Chris Masters, Big Show and Montel Vontavious Porter) defeated Team Del Rio (Alberto Del Rio, Tyler Reks, Drew McIntyre, Jack Swagger and Cody Rhodes)
Traditional Survivor Series elimination tag team match
Dolph Ziggler (c) defeated Kaval
Singles match for the WWE Intercontinental Championship
Daniel Bryan (c) defeated Ted DiBiase w/ Maryse
Singles match for the WWE United States Championship
Check out the WWE Survivor Series (2010) highlights below: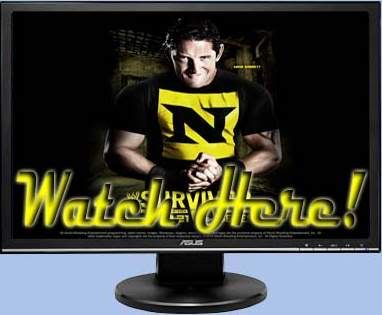 If you want to receive my latest posts, please
subscribe to my full feed RSS
or have them delivered through email. Just enter your email address below and hit the Subscribe button.
Tags: survivor series, WWE
Leave a Reply