UFC 124, GSP Dominates Koscheck in Rematch
Category:
MMA
Georges St-Pierre was finally able to shut up Josh Koscheck's mouth.
He managed to shut one of his eyes too.
In months leading up to the fight, the two were coaches at the UFC-produced reality TV show The Ultimate Fighter Season 12.
With constant trash-talk and pranks, Koscheck managed to get into St-Pierre's nerve a few times. Ever the gentleman, the UFC welterweight champion showed great amount of restraint in holding back his anger and annoyance.
At UFC 124 in front of 23,000 fans at the Bell Centre in Montreal, Quebec, Canada on December 11, all that rage was released with GSP completely dominating Kos for 5 rounds.
With Koscheck's superior wrestling and takedown defense, GSP adjusted and showed the world another facet to his game: his boxing.
With Freddie Roach for a coach, St-Pierre seemed to take a page out of Manny Pacquiao's book and landed accurate jabs the entire fight. Koscheck's right eye was grotesquely swollen so much that he couldn't see out of it (see Pacquiao vs Margarito).
After the fight, Koscheck acknowledged GSP's dominance and said that all that trash talk was just to hype up the fight. Well, that's another case of all talk and no action eh?
GSP previously defeated Koscheck in their first meeting via a unanimous decision at UFC 74 on August 25, 2007.
Check out the GSP vs Koscheck 2 full fight video below: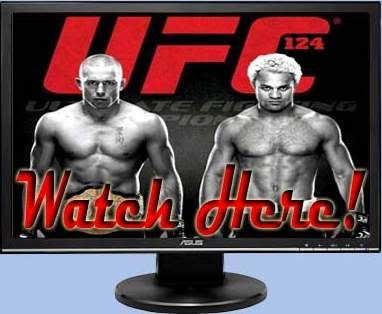 You can also check out the UFC 124 results.
If you want to receive my latest posts, please
subscribe to my full feed RSS
or have them delivered through email. Just enter your email address below and hit the Subscribe button.
Tags: georges st-pierre, josh koscheck, TUF season 12, UFC 124
2 Responses to "UFC 124, GSP Dominates Koscheck in Rematch"
Leave a Reply