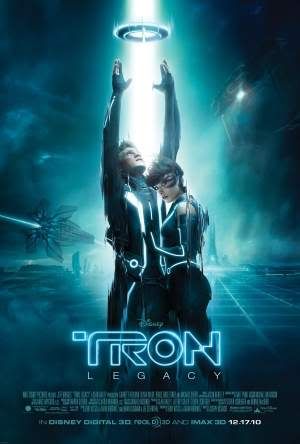 Video game fan boys would be delighted to know that the sequel to the 1982 cult classic Tron is opening this weekend.
The concept of a human being transported into the digital world is still impossible but is amusing nonetheless.
Tron Legacy is Tron's sequel set twenty years after the events in the original movie.
Actor Jeff Bridges reprises his roles as Kevin Flynn and Clu, the former CEO of ENCOM International and creator of the popular arcade game TRON. Actor Bruce Boxleitner is also coming back for his roles as Alan Bradley and Tron, an executive consultant for ENCOM International and close friend of Kevin.
Coming aboard is Garrett Hedlund as Sam Flynn, Kevin's son who is on a quest to find out about his father's disappearance twenty years before.
PLOT (IMDB):
Sam Flynn (Hedlund), a rebellious 27-year-old, is haunted by the mysterious disappearance of his father Kevin Flynn (Bridges), a man once known as the world's leading video-game developer. When Sam investigates a strange signal sent from the old Flynn's Arcade — a signal that could only come from his father– he finds himself pulled into a digital world where Kevin has been trapped for 20 years. With the help of the fearless warrior Quorra (Wilde), father and son embark on a life-or-death journey across a cyber universe — a universe created by Kevin himself that has become far more advanced with vehicles, weapons, landscapes and a ruthless villain who will stop at nothing to prevent their escape.
Tron Legacy is directed by Joseph Kosinski and produced by Sean Bailey, Jeffrey Silver and Steven Lisberger for a budget of $200 million.
To watch Tron Legacy online free on megavideo, click the PLAY button above.
Tron Legacy is set to be released in the United States on December 17, 2010.
Check out the Tron Legacy movie quotes.
If you want to receive my latest posts, please
subscribe to my full feed RSS
or have them delivered through email. Just enter your email address below and hit the Subscribe button.
Tags: movie, tron legacy, video games
Leave a Reply