The 83rd Academy Awards (Oscars) is Here!
Category:
Entertainment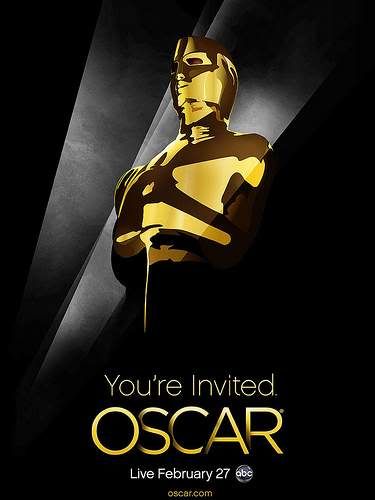 The 83rd rendition of the Academy Awards or simply known as the Oscars is here!
This February 27, 2011, the best films of 2010 will be honored as the most prestigious award in the movie industry will be presented by the Academy of Motion Picture Arts and Sciences (AMPAS) at the Kodak Theatre in Hollywood, Los Angeles, California, USA beginning at 5:30 PM PST/8:30 PM EST.
The ceremony will be televised in the United States on ABC. Actors James Franco and Anne Hathaway will co-host the ceremony, marking the first time for each.
The presenters for Oscars 2011 include Halle Berry, Sandra Bullock, Tom Hanks, Hugh Jackman, Nicole Kidman, Jude Law, Oprah Winfrey amongst others. Even the performers list is impressive. Mandy Moore, A. R. Rahman, Gwyneth Paltrow, Zachary Levi and others will be performing live at Oscars 2011.
If you can't watch in on TV, you can watch it LIVE here.
Watch Oscars (2011) LIVE in streaming online format for FREE here on February 27, 2011.
=======================================================
UPDATE February 27, 2011: The Oscars have wrapped up!
[Check out the list of Oscars (2011) winners]
If you want to receive my latest posts, please
subscribe to my full feed RSS
or have them delivered through email. Just enter your email address below and hit the Subscribe button.
Tags: academy awards, oscars
One Response to "The 83rd Academy Awards (Oscars) is Here!"
Leave a Reply